Poll results: Sony Xperia XZ2 gets a "meh" out of 10
28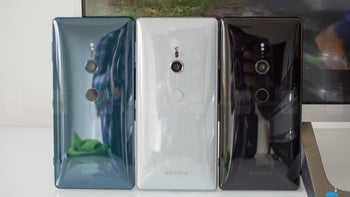 So, the
Sony Xperia XZ2
is a different beast in regards to what we are used to seeing from Sony. It's got an arched back with a super-shiny finish, an oddly-placed camera, a fingerprint scanner, an 18:9 screen on the front and it's...
a bit thick
. Still, the Sony Omnibalance look is there, most evident when you look at the device from the front, and we appreciate the fresh take — something that Sony wasn't keen on doing for the past few years.
Not only does it look different, the XZ2 packs
a slew of new features
— some special, others not so much — and we have to say, it's an interesting launch. And we are not saying that just because there are so few major players at MWC 2018.
But back to the topic at hand — we wanted to talk looks. We realize that the new direction might be welcomed by some, but off-putting to others. So, we thought we'd ask — do you like the Xperia XZ2's new clothes?
Well, while only about 29% gave us a strict "No!", the positive response doesn't seem to be overwhelming either. 38% said they like it, while another 33% are in the unimpressed "meh" territory. This might change once people get to examine the device up close as it hits their local store shelves. But for now... it is what it is.