Police in Cambridgeshire switching from BlackBerry to Windows Phone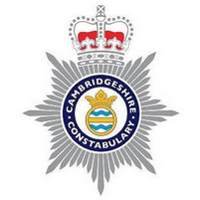 It's not just large corporations and governmental agencies that are dropping BlackBerry. In the U.K., the Cambridgeshire Constabulary is getting ready to replace the fleet of 4000 BlackBerry handsets it uses, with 8000 Windows Phone units. The reason for the switch is apparently the improvements in security found on Windows Phone
8.1
. MDM manufacturers have been working hard to support Windows Phone 8.1, and even BES will soon support Windows Phone handsets. The platform holds 20% of the enterprise market in the U.K., and is growing faster in that category than in consumer sales.
Ian Bell, head of ITC at Cambridgeshire Constabulary, said that Windows Phone 8.1 "
is enterprise-ready as far as we are concerned
." The police force didn't have a problem with BlackBerry's Mobile Device Management tool, BES. but felt that BlackBerry handsets were "
crumbling around us
." At the same time, now that the Windows Phone platform offers new encryption and application VPN, the force felt that it was time for a change. In addition, Windows Phone 8.1 supports universal apps. This will allow an officer to use the same app on the phone he uses in the field, and on the tablet he employs at his desk. This means that information is easier and quicker to find.
The cops on patrol will each get a
Nokia Lumia 1520
phablet. The
Nokia Lumia 930
will be issued to executives, while staff will receive a
Nokia Lumia 635
. Police in Hertfordshire and Bedfordshire will also be allowed to take part in this initiative, which is supposed to free up the time of the police in the area, through the use of mobile technology.
"We have chosen to move away from Blackberry, primarily for the user experience - we want our cops to have flexibility in their working life. From an enterprise device management perspective Blackberry Enterprise Server works great, but the devices are crumbling around us."-Ian Bell, head of ITC, Cambridge Constabulary
The BlackBerry models being replaced are the
BlackBerry 8700
and BlackBerry 9210, neither of which employs a touch-screen.
source:
ComputerworldUK
via
WMPoweruser