Pokemon GO announces special gifting event running until mid-August
2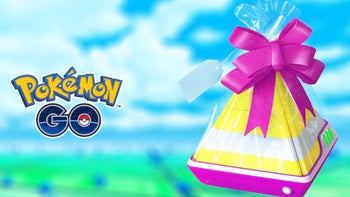 Niantic and The Pokemon Company have just
announced
a new gifting event for Pokemon GO players. The event which will start on Monday, August 5, is meant to encourage people to play Pokemon GO with their friends.
Perusing through all the features to be added to the game next week, it's quite clear that only those who receive gifts will benefit from the event. First off, all Eggs received from Gifts during the event will require only 2 km to hatch and look like 2 km Eggs.
However, the Pokemon hatched from them will be the standard ones that typically appear in 7 km Eggs, regardless of whether they have been incubated or hatched during or after the event.
Furthermore, for the duration of the event, the number of Gifts that
Pokemon GO players
will be able to open daily will be increased to 30. The same goes for the number of Gifts players can carry in their inventory, which will be upped to 20.
The special gifting event will run through Monday, August 19, but the Eggs received from Gifts until then will benefit from the quicker hatching time even after the event ends.