Pokemon GO drops support for older Android smartphones
3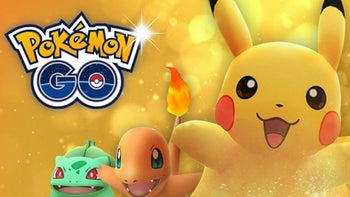 Niantic, developer of Pokemon GO smash hit, has just
announced
it will discontinue support for older Android smartphones after July 1, 2019. There's no reasoning behind the decision, so we can only guess that the numerous updates the team plans to deliver in the coming months (years?) will probably make the game unplayable on older smartphones.
The bottom line is Pokemon GO may stop working on smartphones running Android 4.4 KitKat after July 1, or those using these devices won't be able to download any new updates for the game going forward.
We can't see people upgrading their phones just to be able to play
Pokemon GO
, but we also have no idea how many players will be affected by Niantic's decision to discontinue support for Android 4.4 KitKat smartphones.
Pokemon GO is not the only game developed by Niantic that will be discontinued on the older smartphones. The company announced that the same applies to their other AR game, Ingress. The only recommendation coming from Niantic is to update the operating system to Android 5 or above for uninterrupted access these two games, and that's what we're recommending as well if you still want to play Pokemon GO or Ingress.