OnePlus trying to match demand with supply
17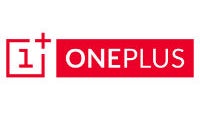 OnePlus has been knocked for using an invitation system to sell its flagship-quality phone. But those wondering why the manufacturer made it so difficult to obtain a
OnePlus One,
are probably not taking into consideration the economics of competing in this business. Company founder Carl Pei explains that
with margins as thin as they are
, the trick is to make sure that there isn't too much inventory left when sales come to a halt.
Sales of the OnePlus One have been far greater than Pei envisioned that they would be. At the beginning, the goal was to ship 30,000 units. Pei said that 50,000 would have been good, and shipping 100,000 would have been great. At this point, OnePlus has shipped over half a million phones,
and is aiming to hit the magical one million mark before the end of the year
. Since OnePlus sells directly to consumers, the number of phones shipped is the number of phones sold.
Pei mentioned that OnePlus can't quickly change the size of its orders to certain vendors. He says that his screen supplier needs 90-day advance notice for any changes to the original contract. That limits the ability of the company to match current demand with supply. OnePlus' business model is somewhat similar to what BlackBerry is doing with its enterprise focused
BlackBerry Passport
. Instead of producing as many Passports as possible, BlackBerry has limited the number of phones tumbling off the assembly line to avoid a repeat of what happened with the
BlackBerry Z10
. Poor sales of that model
forced BlackBerry to write off $2.7 billion
in 2013.
"Sooner or later, it's going to stop, and we don't want to be caught with too much inventory. With no margins, we can't have a situation where we have too many units and we'll have to discount them. For us, the first year was about survival. We understand it's been really hard to buy."-Carl Pei, founder, OnePlus
OnePlus is scrambling to take advantage of what has been pretty strong demand for the One. Considering that the company relies on social media and word of mouth, we would have to say that it has done a pretty good job of creating demand for the handset. Now, it is a matter of working on supplies of the phone.
source:
PCMag