OnePlus CEO Lau: We're selling the OnePlus One at cost
27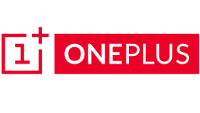 Peter Lau, CEO of OnePlus, said on Wednesday, that the company is selling the
OnePlus One
at cost. Lau pointed out that OnePlus doesn't spend money on advertising, deciding instead to sell the phone online using community partners and online marketing. No money is spent getting the OnePlus One to smile through the window at passerby's in the mall. "
We are selling the phone at cost
," said the executive. "
We are able to do that by redistributing our costs to better benefit the user.
"
Selling a high-end handset at cost and making up the difference by getting device owners to make additional purchases, is part of Google's Nexus act. Google gets a percentage of paid app sales and content purchases. Amazon does the same with the Kindle Fire, making money from apps, content and cloud based storage sold after the tablet is sold at a loss. But unlike Google or Amazon, OnePlus is going to live or die with handset sales, which means that eventually it will have to make a profit from selling its handsets.
Staying away from national advertising is not the way that most of the big names sell their wares. Samsung throws money at ad space, and Apple spots can usually be seen during prime time broadcast television every night of the week.
OnePlus certainly hasn't skimped on parts. With a Qualcomm Snapdragon 801 CPU under the hood and an Adreno 330 GPU working on graphics, the device is going to be zippy in your hands. The
OnePlus One scored better than 38,000 on the AnTuTu test
, making it a hot model for the spec junkies, and the 13MP Sony snapper on back has an aperture of 2.0, allowing it to take great pictures even in low-light conditions.
If OnePlus can succeed selling its smartphone without television advertising, it will have done something that the major manufacturers could never accomplish. For example, look at HTC. While the company has the wherewithal
to pay $12 million to Robert Downey Jr.
, or
hire Gary Oldman
to push the
HTC One (M8)
, the ads are so weak that OnePlus does better promoting its phone without spending for a prime time ad or a big name star.
source:
TechCrunch
via
AndroidCentral