OnePlus had no real reason to abandon the OnePlus 2, and it won't need one for the 5, either
18
This article may contain personal views and opinion from the author.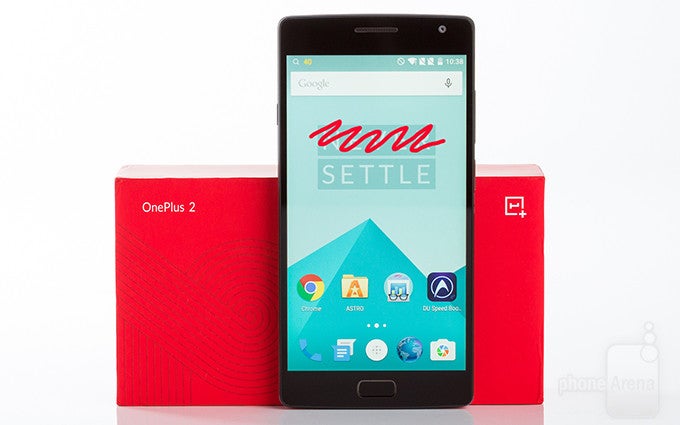 Good news, everybody –
the OnePlus 5 is finally official
! What this hopefully means is that the company's hype campaign for the device will thankfully die down soon, at least for a short amount of time. But aggressive and slightly irritating as it was, it sure worked: the 5 is eagerly being awaited by a ton of fans, nevermind its slightly higher price and... unimaginative design.
But everyone out there who's considering buying the device should know exactly what they're getting into. Consider the following article as a word of advice: for all of its great marketing, OnePlus isn't exactly known for its consumer-friendly tactics. Namely, its track record shows it's more than ready to abandon its devices at the drop of a hat.
The OnePlus One and X were victims of circumstances; the 2 wasn't
In the case of the
One
and the
X
, they at least had an excuse not to release Android 7.0 Nougat – the Snapdragon 801 chipset found inside both of them
was abandoned by Qualcomm itself
, essentially leaving the company no real choice on the matter. However, no such reason exists for the
OnePlus 2
, which was officially confirmed to never be getting an official upgrade to Nougat
just a couple of weeks ago
, despite being powered by a Nougat-supported Snapdragon 810 SoC.
Or put in other words, the "
2016 flagship killer
" won't be getting 2016 software. Why? While OnePlus would happily claim it's due to a lack of resources for such a small company, all signs point towards this being completely false – just a couple of days ago,
an ad for the OnePlus 5
ran during the biggest sporting event in India, the India-Pakistan cricket finals, and featured one of the most recognizable Bollywood actors alive – which sure wasn't a cheap endeavor. Plus, it's worth mentioning that OnePlus' parent company is Oppo, one of the biggest smartphone manufacturers in the world, even though the two entities are claimed to be mostly separate.
OnePlus has the resources, it just doesn't care enough
So if it isn't the lack of money, the only other option is also the most obvious one: the 2 just didn't sell well enough to warrant being supported any longer. Sure, we've never seen sales figures for the phone (or any of OnePlus' products, for that matter), but it's still fair assumption to make, given the device's
relatively poor critical reception
.
Or to paraphrase a bit: the people who bought the 2 just aren't important enough to the company, as they didn't make it enough money.
This isn't really that big of a deal –
the two-year update window
has, unfortunately, not yet become an industry standard, particularly so when it comes to Chinese manufacturers. However, the big problem is that there have been multiple recorded instances of OnePlus representatives outright promising Nougat will make its way to the 2, both on the company's official forums, as well as on a Reddit AMA.


It's okay, guys – we said Nuget instead of Nougat, that means it wasn't a real promise!
And yet, here we are today, following months of radio silence on the subject, and a subsequent official statement given to
Android Authority
saying "[no Nougat for the OnePlus 2] isn't new and we think people were aware of it." So who's to promise a year from now, the just-announced OnePlus 5's users won't be given the very same cold shoulder treatment?
Sure, the 5 is a fine device in and of itself, but the company behind it has historically proven itself as having little regard for its customers after their purchase (though, to be fair, the 3 and 3T's software support has been okay so far). So if you're buying a OnePlus 5 – good for you! However, before making your final decision, do make sure to factor in the possibility of becoming the owner of an abandoned device a year or so down the road.