No Nougat for your Android phone? You might want to blame Qualcomm
38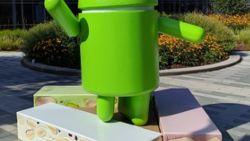 The
HTC One (M8)
is past the period during which HTC promised to update the phone to the latest version of Android. Despite that, the truth is that you can blame Qualcomm for the model reaching the end of the line at Android 6.0. In fact, you can also blame the chip manufacturer for the
Nexus 5
also reaching the end of the line at Android 6.0.
According to ROM developer and HTC tipster LlabTooFeR, Qualcomm is not releasing updates to the graphic drivers on the Snapdragon 800 and the Snapdragon 801 chipsets. The former powered the HTC One (M8) and the Nexus 5 which is why those two phones won't be updated to Android 7.0.
Some of the other handsets affected by Qualcomm's decision include the
Samsung Galaxy S5
,
Samsung Galaxy Note 3
,
LG G3
, the
Sony Xperia Z3
and other models. Most, if not all of these handsets, probably would have had no problems running Android 7.0. But alas, we will never know. And even if Qualcomm had decided to update the drivers, there is no guarantee that there would have been manufacturer support for the update.
Nonetheless, if you feel the need to display your anger, you might be barking up the wrong tree by accusing the phone's manufacturer for the decision to stop updating your handset. You might want to vent at Qualcomm for deciding not to update the graphic drivers on those two aforementioned chipsets.

Qualcomm's decision not to update the graphic drivers on the Snapdragon 800 and 801 is one of the reason why certain phones won't be getting updated to Android 7.0
source:
@LlabTooFeR
via
SlashGear
Recommended Stories