OnePlus presents the OnePlus 2 as "the 2016 flagship killer", raises eyebrows
49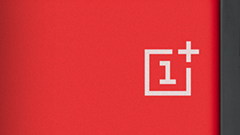 OnePlus today revealed a list of partners that helped it make the
OnePlus 2
, its brand new handset that will be officially announced on July 27. While there are no surprising names on the list (not even Samsung, which, as you may know, is supplying components for many of its rivals, including Apple), there is one surprising thing about all this: OnePlus says that its upcoming smartphone is "the 2016 flagship killer." But we're in 2015, and the OnePlus 2 will certainly be released this year, possibly shortly after its July 27 announcement.
Before you think that this must be a typo, it isn't: OnePlus presents the new phone as "the 2016 flagship killer" both on Twitter, and Facebook, and had the time to fix this, had it been a typo. It just looks like OnePlus is a bit too enthusiastic about its new handset.
Realistically speaking, it's hard to believe that the OnePlus 2, no matter how good it may turn out to be, will be able to stand next to 2016's flagship smartphones. Not to mention that OnePlus itself will likely release a new flagship next year, so presenting the OnePlus 2 as a "2016 flagship killer" sounds as if the phone is also a
killer
of the OnePlus 3 - or whatever OnePlus' third-generation flagship will be called.
In case you haven't heard, OnePlus already confirmed a bunch of features that the OnePlus 2 will have, including: an octa-core Qualcomm Snapdragon 810 (v2.1) processor, fingerprint scanner, dual SIM support, 4 GB of RAM, and a 3300 mAh battery. The device will not cost more than $450, and it's going to be available
via an improved invite system
. Are
you
waiting for the new OnePlus?
source: OnePlus (
Facebook
,
Twitter
)