OnePlus' desire to copy Apple caused the inverted panels on the OnePlus 5
34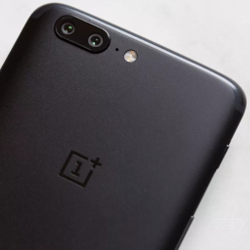 You probably know by now
about the jelly scrolling that appears on the OnePlus 5
. The reason turned out to be an inverted mounting of the screen on the device. OnePlus has fixed the image on the display thanks to a software update, but that doesn't fix the jelly scrolling. At this point, it seems that this cannot be fixed. OnePlus claims that the jelly scrolling effect is natural. And that is true since it is a natural result of the screen being inverted.
So why was the screen inverted? It was not a mistake made by tired or impaired assembly line workers. According to published reports, it was actually done on purpose because of OnePlus' desire to copy the
Apple iPhone 7 Plus
. By trying to put the OnePlus 5's dual cameras and antenna in the same spot where they are positioned on the
iPhone 7 Plus
, OnePlus was forced to move the display's controller to the bottom of the screen. This was done in order to have room inside the handset for the dual cameras and antenna at the top of the phone.
The controller used on the
OnePlus 5
and
OnePlus 3T
are the same component, although positioned in different locations inside the respective phones. In fact, the screen on the
OnePlus 5
is the same exact one used on the
OnePlus 3T
, although it falls short when it comes to certain metrics.
The decision to copy Apple could end up having horrific consequences for OnePlus. It begs the question, why? Surely OnePlus noticed the effect on scrolling before mass producing the phone. And if nothing can be done to fix the jelly scrolling, as is likely, we will have to see what OnePlus 5 owners decide to do.
source:
XDA
,
Reddit
via
BGR