Some OnePlus 5 units are having scrolling issues, upside down display panel a likely culprit
17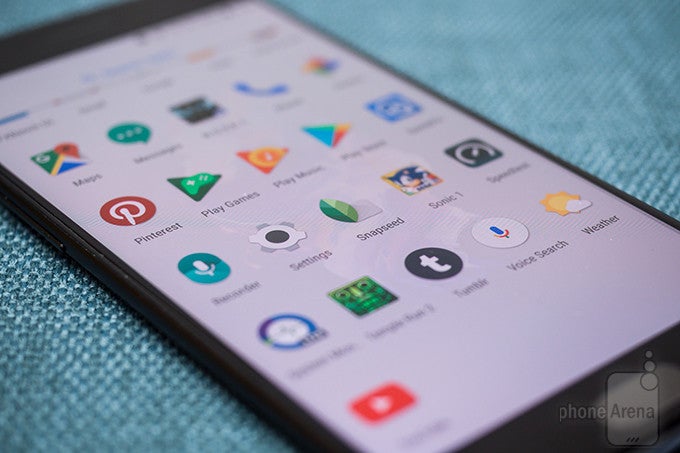 Some users of the
OnePlus 5
are reporting that their device screens are behaving in a weird fashion when scrolling. Namely, a stretching effect can be easily noticed when items on the display are moving vertically.
This video
is one of the better demonstrations of this phenomenon, which, curiously enough, does not appear to affect every unit.
And as it turns out, one of the two units at the PhoneArena office actually exhibits the problem,
while the other doesn't
(edit: further testing proved this to be false, both of our units actually exhibit the problem). Right now, there seem to be several theories as to why the phenomenon occurs: the finger has been pointed at both the phone's software and hardware, though we're more inclined to believe the latter theory.
As one reddit user points out, the issue is not visible when you turn the phone upside down, while other devices which do not normally exhibit such behavior start doing it once you rotate them 180 degrees. We successfully tested this claim with two different devices: a
OnePlus 3T
which has
the very same display panel as the OnePlus 5
, and an
HTC 10
, which is equipped with an LCD panel instead of an AMOLED one. Meaning, the affected OnePlus 5 units may actually have their displays mounted in the wrong orientation, a problem which most probably cannot be fixed by a software update.
As for why screen stretching is occurring with an upside down display, the answer could lie in the way screens refresh: there is a delay between the time a pixel on the top end of a screen and one on the bottom refresh, which is for whatever reason (Psychology? Some quirk of the way human vision works? We'll leave the theorizing up to other people) compensated for in the correct orientation. However, when turning the display around, the bottom pixels refresh first, resulting in the illusion of a stretched image.
At least one user on the OnePlus forums claims to have been contacted by the company, which is reportedly "looking into the problem," though no official statement regarding the issue has been given yet. We have also contacted OnePlus, and we'll make sure to update you when we get more information. Meanwhile, users of the OnePlus 5 can share whether they're experienced the problem in the comments below.