OnePlus and Google's value pricing lead to strong Q2 growth in the U.S.
6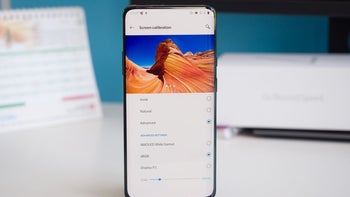 According to the latest data from Counterpoint Research
, the smartphone market in the U.S. continues to struggle. During the second quarter, covering April through June, smartphone sell-through (how many units were sold by a retailer) declined 1.5% year-over-year. As the research firm points out, U.S. consumers are holding on to their handsets for longer periods of time leading to an upgrade rate among the four major U.S. carriers of only 4.5% during the period. Sales of premium models also were "soft." As a result, those manufacturers offering lower-priced handsets did well in the U.S. during the quarter.
Just because a phone has a value price, it doesn't mean that the handset is a budget model. No manufacturer exemplified that more than OnePlus. The
OnePlus 7 Pro
has all of the features that a premium flagship device would have (and while OnePlus didn't spring for an IP rating, it did
show off the phone's water resistance in a teaser
) including a Snapdragon 855 Mobile Platform, 6GB of memory and up, 128GB/256GB of storage, a triple camera setup, and a pop-up selfie snapper. And don't forget the 90Hz refresh rate for the display. Priced at $669 and up, the device helped the company score a leading 152% improvement in sell-throughs on an annual basis.
The Apple iPhone XR was the most popular handset in the U.S. during the second quarter

Second, with an 88% increase in sales, was Google. We can safely assume that the mid-range
Pixel 3a
and
Pixel 3a XL
were the reasons behind the surge. Priced at $399 and $479 respectively, the new models offer the same outstanding photographic experience, quick updates and stock Android found on the high-end
Pixel 3
series at about half the price. Alcatel (+73%) and Motorola (+47%) were next with the latter reaping the rewards from its budget line. Judging by the interest of our readers, the
Moto G7 Power
with its 5000mAh battery is very popular and has been the subject of numerous sales and promotions. Apple also saw an increase in sell-through during the three months with a 14% gain from the number of iPhones it sold during the same quarter last year.
The manufacturers that did the worst during the three month period were led by ZTE's ghastly 64% decline. The company at one time was the fourth most popular smartphone brand in the states but was crushed by an export ban imposed on it by the U.S., preventing the firm from accessing its U.S. supply chain. Even though ZTE eventually settled with the U.S. government, its sales in the states have not snapped back. Both LG and Samsung had dreadful quarters with their sell-through declining 24% and 19% respectively.
"Samsung declined as Galaxy S10 sales began to waver in Q2. Samsung had a solid launch of the Galaxy S10 series but is now seeing signs of weakness. The S10e had underperformed from the beginning and sales of the S10 Plus and S10 have decelerated. Consumers are holding on to their older devices longer in anticipation of more 5G options coming out second half of 2019 and 2020. OnePlus, Alcatel and Coolpad showed strong growth YoY. OnePlus launched the 7 Pro at T-Mobile. Alcatel continues to sell high volumes of the TCL LX in TracFone channels. It also gained another channel as it launched the Avalon V in Verizon. Coolpad made gains in Metro by T-Mobile with its Coolpad Legacy prepaid smartphone."-Jeff Fieldhack, Research Director, Counterpoint Research
Counterpoint also discovered that as far as the U.S. is concerned, the larger the screen-the larger the sales. During the second quarter, phones sporting screens of 6-inches or higher made up 43.4% of smartphone purchases. Devices carrying a screen measuring 4-inches to 4.99-inches accounted for only .4% of sales. And the top five smartphones in the U.S. from April through June were, in order of sales: