OnePlus 3 Q&A: Your questions answered!
15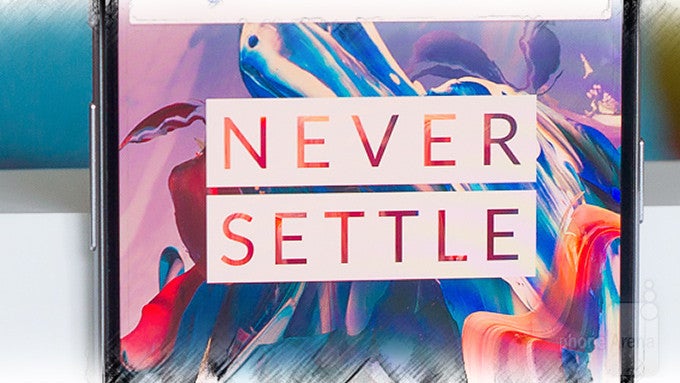 Kept you waiting, huh?

Well, we did take our time in order to answer your obscure and niche questions about the OnePlus 3! You asked a lot, we answered a lot, and the results are right below.
OnePlus 3: your questions answered
Shocky
:
"Is the pre-installed screen protector any good?"
PA
: Oh, no, not at all, it's too narrow! There's an infuriating 3.5mm gap between the edges of the pre-applied screen protector and the frames of the phone. Needless to say, that was driving us crazy. You'd probably want to peel it off as soon as possible and go bare and put a slightly larger one yourself.
Check out how narrow the screen protector is in the two images below:
nebula
:
"What other phone camera would be alike OP3? In any price range."
PA
: The OnePlus 3 definitely delivers in terms of image quality. It's as good as any flagship out there, be it the Galaxy S7, the HTC 10, the LG G5, or the latest iPhones. There are certain minor flaws, such as oversaturation and unrealistic color reproduction in some scenes, but overall, we are content with it. Good job, OnePlus, you surprised us in a most pleasant manner this time! However, if you're regularly shooting videos, have in mind that you will be a bit disappointed with OnePlus 3's video-recording capabilities — the stabilization is almost non-existent when you're shooting and moving. Detail reproduction also left us wanting more.
jove39
:
"Display is said to be pentile...do you see any pixels while reading on phone? How is audio quality?"
PA
: A lot of ink got spilled on OnePlus 3's display already, but here goes. No, although the display of the phone is far from perfect and acceptable even, we generally did not observe any game-breaking artifacts. The pixel density is far from the best we've been treated to, but it's acceptable and text appears rather readable. True, the current color calibration of the display is horrible at best, but we know for a fact OnePlus will be fixing that with a software update pretty soon. The bottom line: the display is not perfect, but let's not forget we are talking about a $400 phone.
Display measurements and quality
Senthilg
:
"Do both nano sim slots supports 4G/LTE one at a time or only one supports LTE and other regular 2G?"
PA
: Here's what one of the OnePlus ROM developers revealed on the matter during a recent Reddit IAmA session: "Data is only every active on one sim card at a time, so the network of the second card doesn't matter. If your second sim's carrier does not support 2g you will still be able to make calls and send text with the second sim while using data on the primary or whatever combination works for you".
Barney Stintson
:
"What you think i should right away buy it as i am heavy user can it perform!!! or wait for zenfone 3 deluxe !!!"
PA
: The two are quite similar spec-wise, though it should be mentioned the Zenfone 3 Deluxe throws in a microSD card slot, a 5.7-inch display, and USB 3.0 to the mix, making it a slightly better-spec'd device. Chances are the Zenfone 3 Deluxe will be priced at $499 for the 64GB version, so the OnePlus 3 should be your pick if you're on a tight budget.
OdysseasP
:
"Is the build quality of the OnePlus 3 better or worse in comparison to the build quality of the Xiaomi Mi5"
PA
: To each his own, but we kind of feel that the OnePlus 3 has the upper hand here. Although we hate to use that one word here, the OnePlus 3 feels a bit more "premium" than the Xiaomi offering. With its aluminum body, which feels pleasantly solid in the palm, the OnePlus 3 will remain in pristine condition even after you handle it with your greasy fingers, while the Mi 5 will quickly score lots if unsightly smudges in the same scenario.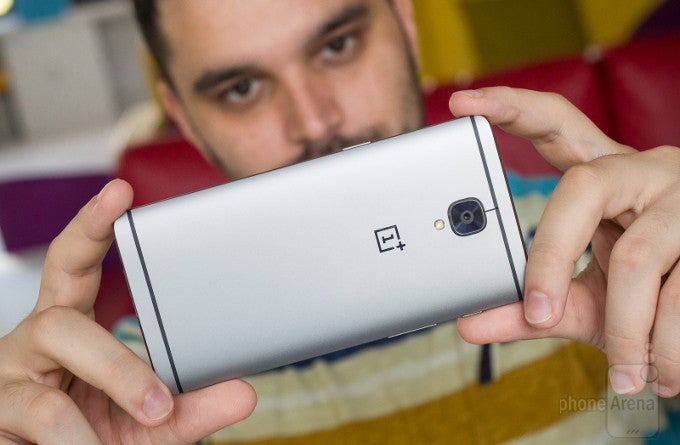 JGuinan007
:
"What was the point of the invite system I will never buy a OnePlus just because of this."
PA
: Apart from instilling exclusivity, it was initially used to micro-manage the supply and demand. Luckily, it's gone for good. Well, to each his own, JGuinan007, no one's pointing a gun to your head!
Ezio2710
:
"Will it get community support like OPO?"
PA
: We bet it will! Rooting does not void warranty, unlocking the bootloader is easy-peasy, and OnePlus is actually encouraging savvy users to tinker with the device!
danieleg
:
"There is one hand mode? Home button is customizable to do different things touch once, twice?"
PA
: There is no one-handed mode. Yes, you can set quick shortcuts to open particular actions when you double press or long press the home, recents, and back button.
Symon_Fleece
: "Is the oxygen OS is user friendly? What's the difference between this and stock android?Also, is that true that you can't use the whole 6gb ram of OP3?Last, Is the camera is capable of capturing RAW photos?"
PA
: Yes, OxygenOS is quite user-friendly. It's very similar to stock but has a nice array of added customizability features and functionalities that improve the user experience. To answer your next question - the phone's RAM management is pretty aggressive and using it feels like you're using a 4GB OnePlus 2, for example. That's easily fixable with a simple tweak that requires a rooted device. And finally, yes, you can snap RAW photos with the OnePlus 3.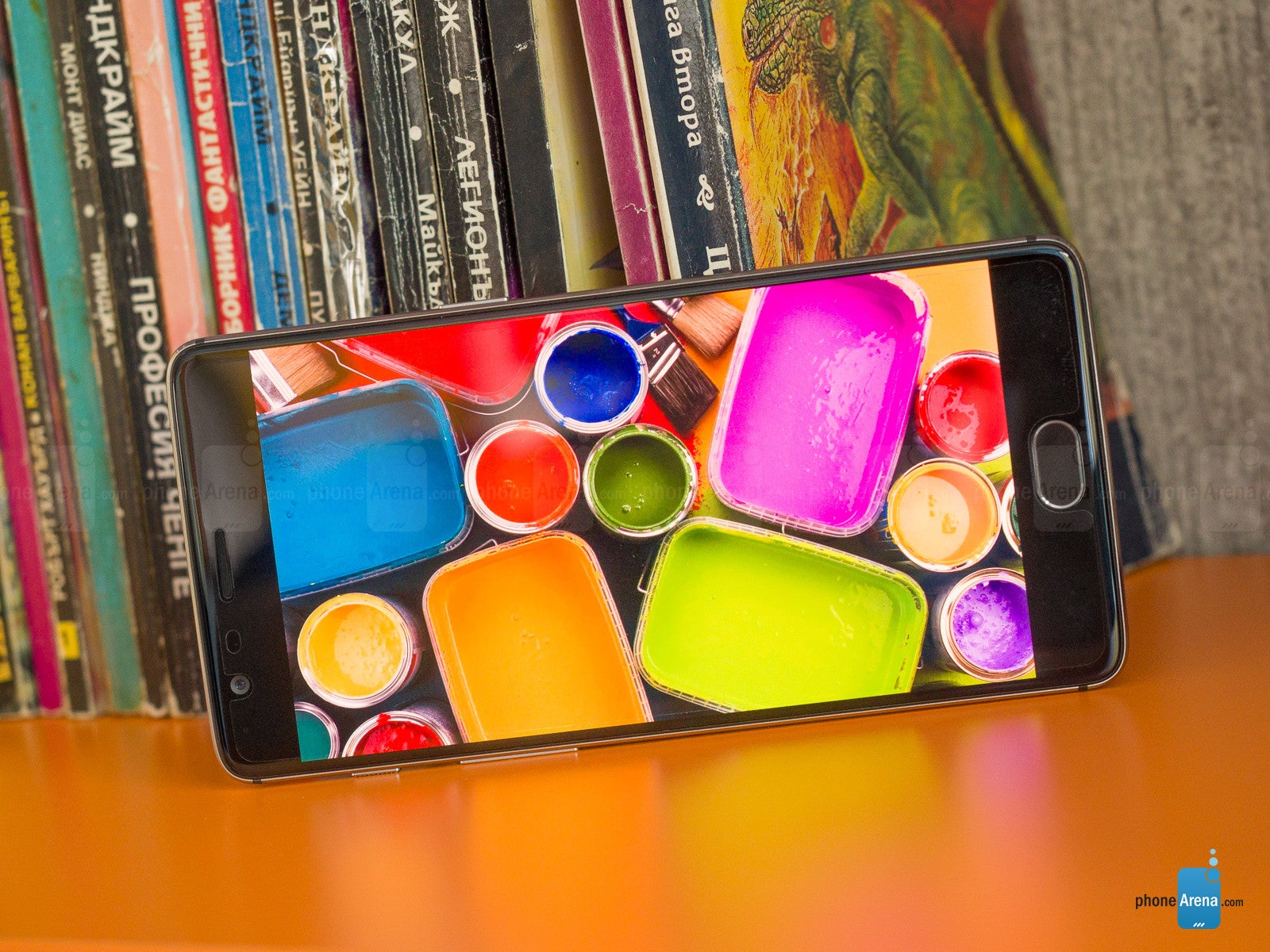 legiloca
:
"With today's crop of OEMs battling for who makes the best QHD displays, do you think OnePlus made a wrong decision of going for 1080p for the 3rd straight year?"
PA
: True, OnePlus is lagging behind in the numbers game, but we won't be judging too hard. Actually, we won't be judging at all - a Quad HD display, an accurately calibrated one, would have made the OnePlus 3 more appealing. Still, its price would have increased, too. The 1080p one we got is decently sharp - we are pretty content with it at this point.
Ratioexmachina
:
"What is the warranty for the device? 12 or 24 months? I looked on their website but couldn't find anything. Does it have any waterproofing? Can I use it in mild rain?"
PA
: Well, we know for a fact that there's a standard 12-month warranty for the OnePlus 3. However, customers can opt for three extended warranty options that also cover accidental damage to the device, which is nice:
— On-Guard 12 for $20 - Coverage in the event of mechanical/electrical breakdown, after the manufacturer's warranty has expired.
— On-Guard Plus 18 for $65 - Accidental damage coverage (drops, spills and cracks) from day one, for a total of 18 months after the day of purchase.
— On-Guard Plus 24 for $80 - Accidental damage coverage (drops, spills and cracks) from day one, for a total of 24 months after the day of purchase.
You probably won't damage the phone if you use it in a light drizzle, but we wouldn't take it out when it's raining cats and dogs, that's for sure!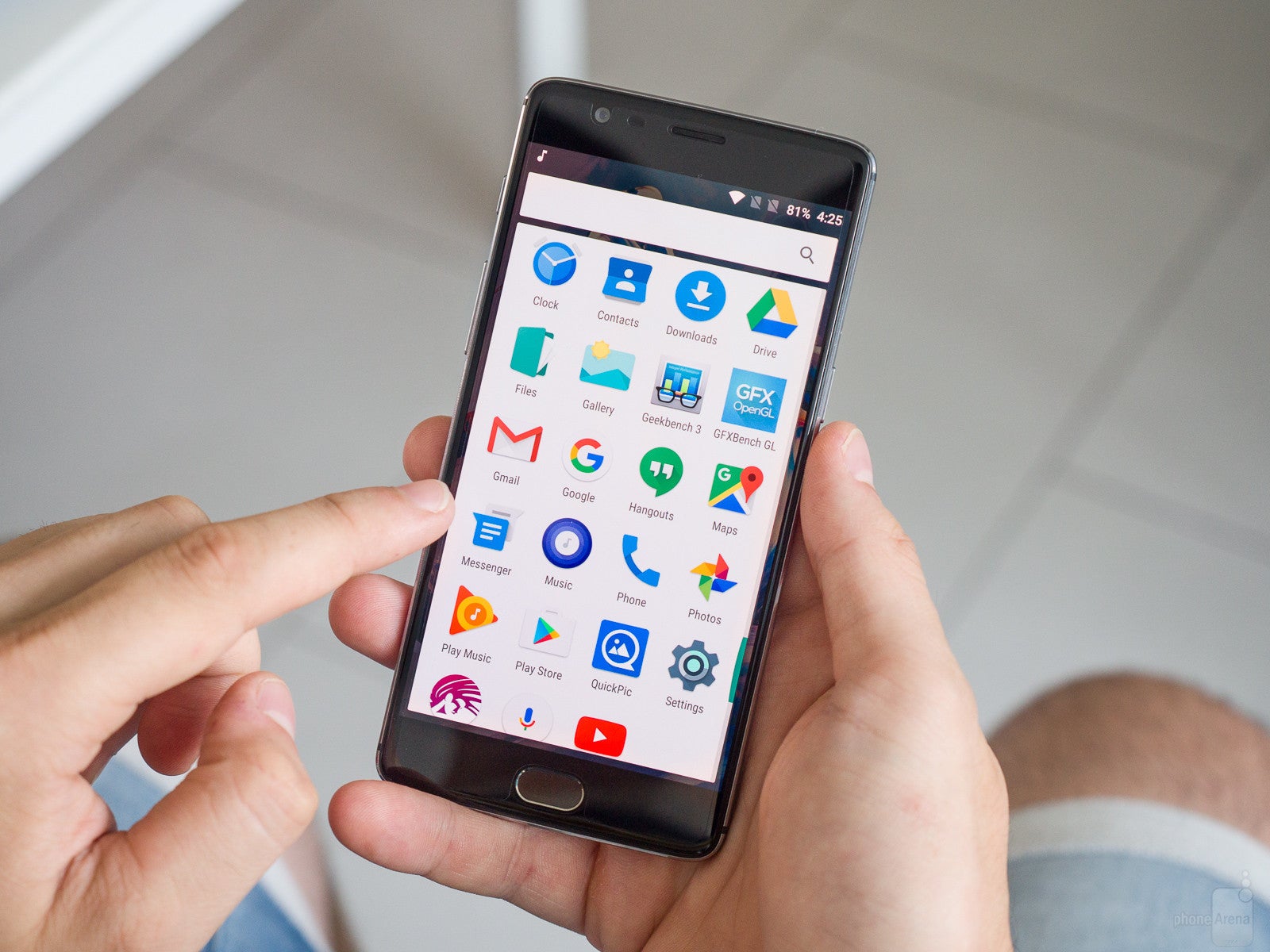 sarcastic_nerd
: "Does it have OTG support? If you put a USB-C based pendrive in it, what happens?"
PA
: Yes, it does, the option is right there in the Settings menu. We suppose that once you plug your USB drive in the OnePlus 3... magic will happen! Jokes aside, it should function as expected.
agungindras
:
"Is One Plus 3 Oxygen OS will be supported like MIUI? Always get regularly update?"
PA
: We don't know if OnePlus will release weekly updates to further polish OxygenOS. Still, there's a silver lining: we are certain that the modding community will take the matter in its own hands, one way or another!
libra89
:
"How is the fingerprint scanner? Would you place it as great, good/ok, poor?"
PA
: We'd call it "great". It's pretty fast and unlocks the phone immediately after we place our fingers on it. We are yet to experience a hiccup or a delay during the process.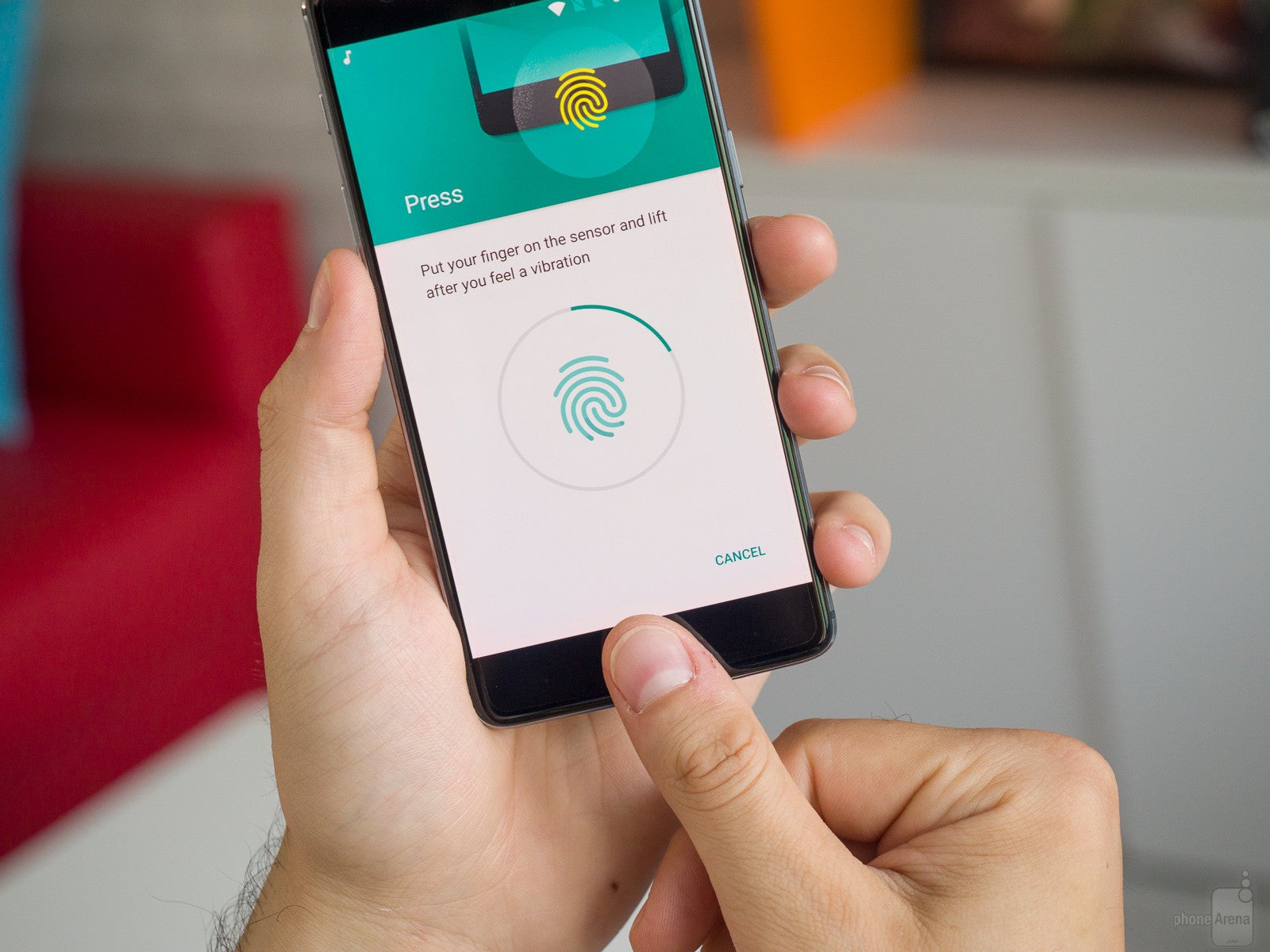 Arch_Fiend
:
"Now that you guys no what the OP3 is all about, considering the price and features would you recommend it over phones like the S7, HTC 10, or LG G5? I ask this as someone who can afford either phone."
PA
: Well, depends. If you can afford a OnePlus 3, a Galaxy S7, an HTC 10, or an LG G5, you will probably want to get as much bang for the buck as possible. We think the one that does this will be either the Galaxy S7 or the HTC 10, as they perform better in a few key areas. That'd be display quality and battery life, which are weak aspects of the OnePlus 3.
However, if you are on a more limited budget, then the OnePlus 3 is definitely the one to pick.
akshat29
:
"Does the 2nd sim card slot work as micro sd card slot (like s7 dual sim version has)?
"
PA
: Nope.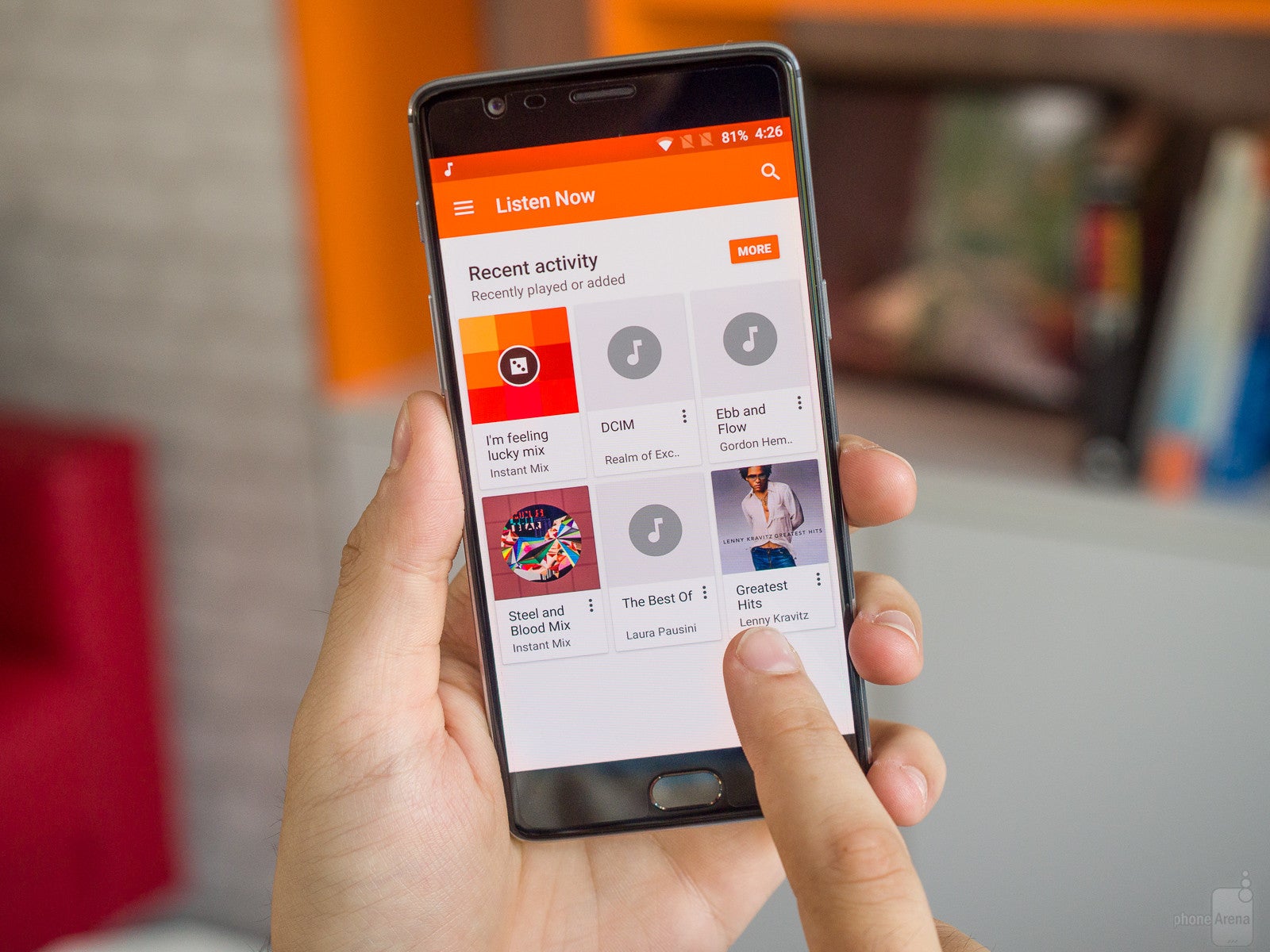 perry1234
: "Hi PhoneArena, I am worried about the RAM management and display on this phone.
If it indeed does have issues, can they be resolved via a firmware update in future?
On a scale of 1-10 if you could rate the display of this phone, it would be great ( how is it compared to iPhone 6S Plus Display?)
PA
: Yes, it currently has some issues. The RAM management is
easily fixable
, while the display calibration will be tweaked to the sRGB color standard by OnePlus with an upcoming
software update soon
.
Well, on a scale of 1-10 we'd give the iPhone 6s Plus display a 9, while the OnePlus 3 gets a... 3!
kobegal
: Is it possible to buy a european/asian variant of the phone even though i live in the US?it seems that their website automatically chooses for me the north american variant. i divide my time between europe and the US so would like to buy the european variant. Is it possible to change the automatic choice of the north american variant?when i choose a different location i can buy the European variant but i can't change the shipping country to be the USA.
PA
: You probably could, but you'd have to go through a third-party reseller. We would generally advise you against that, but if you are firm you about your decision, at least look for a reputable online store!
BobLawblaw
: Do you still think Germany will win Euro 2016? My heart says Republic of Ireland..
PA
:
We're still #Team

Deutsch

land

, BobLawblaw!