OnePlus 3 tweak helps apps take better advantage of its massive 6GB of RAM
29
The new OnePlus 3 is helping to lead the pack of smartphones
pushing past 4GB of system memory into the 6GB space
. While many smartphone users probably aren't going to absolutely need such a huge bucket of RAM, it seemed like it couldn't hurt, and at the very least that extra space should help cut down time wasted loading data in and our of memory, as users toggle between apps and open tab after tab of webpages in their mobile browser. At least, that might feel like a safe assumption, but early tests have made it look like the OnePlus 3 isn't taking full advantage of those 6GB, instead being really aggressive with memory cleanup, forcing apps to re-load more often than on even 4GB RAM phones. Today we learn both about a simple tweak that looks like it can begin improving the situation, as well as hear OnePlus defend the OnePlus 3's memory management.
The fix is a
wee
bit technical but if you're comfortable
editing your phone's build.prop file
, a configuration file that includes a ton of system settings. Buried in there you'll find a line reading ro.sys.fw.bg_apps_limit=20, and by changing that 20 to a higher number (both 36 and 42 have been suggested as good alternatives, with each showing similar performance gains), Android will allow a greater number of apps to run in the background before it starts pruning others.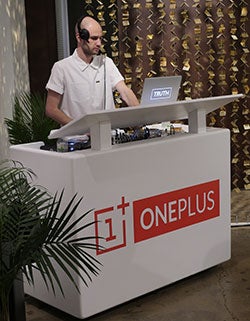 After making this change, the OnePlus 3 can handle just under twice as many apps loaded into memory.
Problem is, though, this might not be the
best
solution when we also consider possible trade-offs, chief among them battery life.
On Twitter early this morning, OnePlus co-founder Carl Pei defended the memory management system on the OnePlus 3, writing that it's set up to benefit battery life while balance performance for what should ultimately be "the best user experience."
While supporting the way the phone's currently configured, Pei also made it clear that OnePlus has no issue with people who would like to set up their phones differently, and third-party ROM devs are welcome to fiddle with memory settings to their hearts' content.
source:
XDA-Developers
,
Carl Pei
(Twitter)