Oh, the lens action! This could be the cleanest iPhone 7, 7 Plus and 7 Pro family portrait so far
41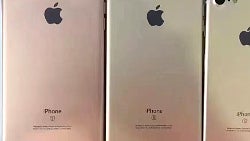 Remember the claim by reputed Apple analyst Ming-Chi Kuo that the iPhone will have three versions this year, one of which will be a
"Pro" model with a dual-lens camera
? Well, if the leaked pictures below are credible, the guy may be right yet again.
Those shots allegedly depict what looks like the front and rear of dummy units for the three 2016 handset models from Apple - the
iPhone 7
,
7 Plus
and
7 Pro
- with the conspicuous "s" marking on the back that doesn't really scream the next iPhone generation, so make of it what you will. The Plus and Pro seem pretty identical, so we could assume that Ming-Chi Kuo might have been correct to tip that the Pro model will be a decked-out Plus, i.e. carrying the same 5.5" display and exterior, while upgrading significantly on the camera department with a dual-lens camera system, for an extra price.
Obviously, the antenna strips and the camera areas are the main things that are very different from what we have on the iPhone 6s and 6s Plus now, while the 7 Pro adds a smart connector at the back, like on the iPad Pro models, so what novelties could we expect from all these changes? Well, while the move of the antenna strips to the edges might have been prompted simply by design aesthetics, the camera changes are likely to be more significant.
The camera lens seems much bigger now than what we have on the iPhone 6s and 6s Plus, hinting at some possible upgrade in low-light or other capabilities that we can expect from the iPhone 7 and 7 Plus. Moreover, the dual-lens 7 Pro has been
tipped to come with optical zoom
for a while now, so besides the theoretical advantages of dual-camera systems, like improved low-light performance, color fidelity, HDR or
post factum refocusing
, we might also get the ability for quality close-ups in a slim phone at long last.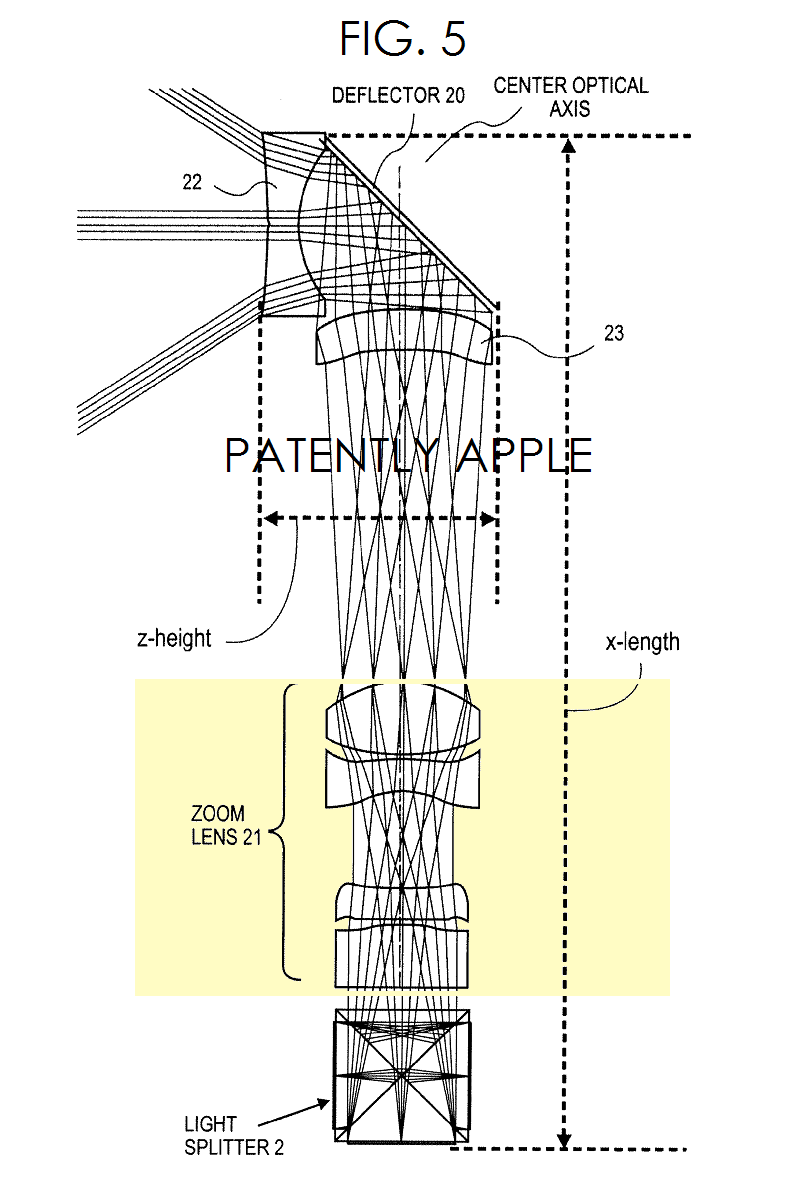 Apple's iPhone optical zoom patent
Apparently, Apple has shoehorned technology from the Israeli firm LinX, whose
acquisition it announced last year
, which allows it to produce high-quality images from relatively small sensors in a multi-lens, multi-aperture configuration with a unique software algorithm. LinX wasn't shy to describe this invention as being able to produce pictures bordering on DSLR quality, especially in low-light scenarios.
According to Ming-Chi Kuo, Apple's dual-camera setup for this iPhone 7 Plus model will include two 12 MP camera sensors from Sony, but one of the lenses will have wider aperture than the other. The analyst also said that one of the camera modules will be equipped with optical image stabilization. So far so good, we have OIS on the 6s Plus now, but he also claims that the other would sport 2-3x optical zoom lens. Apple actually patented such a setup last year, as you can see in the slides below, so this suggestion is not totally out of whack, and could be a true game changer in phone cameras if it materializes.
When it comes to pricing and availability for this camera-centric 7 Pro version, Ming-Chi Kuo expects it to account for 25-35% of total iPhone 7 Plus shipments. While we can't wait to see which of those perks will land with the new iPhone 7 trio, something tells us the price of the 7 Pro won't be for the faint of heart, what do you think?