Apple patents Lytro style technology; will it be used in the next iPhone?
49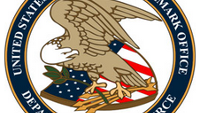 Apple could be targeting the Apple iPhone 6 to debut Lytro style photography for the rear snapper on the phone. The Cupertino based tech giant just received a patent, No. 8,593,564, for a "
digital camera including refocusable imaging mode adaptor
". This will allow the user to take a picture at a certain resolution and refocus the picture after it is snapped. While the title of the patent mentions a digital camera, the patent makes it clear that it is a system that could be used on an iPhone.
Apple's late co-founder and CEO Steve Jobs was reported to be keenly interested in the technology and invited the inventor of the Lytro to visit his home for a private demonstration before the technology went public. Lytro does have an app in the Apple App Store and
Nokia recently introduced a feature called Refocus
for its PureView camera equipped phones. The patent was filed by Apple in 2011.
Lytro is listed as prior art in Apple's patent application, but the tech titan says improvements can be made in both picture quality and resolution. Apple's technology differs from Lytro's as it employs two separate modes. One is a high-resolution non-refocusable mode and the other is a low-resolution refocusable mode. The patent also covers an add-on version for any existing camera. Apple might consider using the technology for the video capture feature on a future iPhone model.
source:
USPTO
via
AppleInsider