November 3rd rumored Verizon launch date for the Samsung Galaxy Prime aka Galaxy Nexus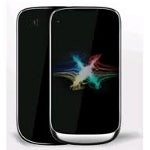 File this under rumors and speculation. The same anonymous 4Chan source that gave us those incredible specs for the Samsung Galaxy S III that we
reported
on,
has some information on the Samsung Galaxy Prime
,
AKA Samsung Galaxy Nexus AKA DROID Prime
. At the same time that he was shown slides of the Samsung Galaxy S III, he was able to play with the Galaxy Prime, and said that the device was actually called the Samsung Galaxy Nexus.
Looking very much like the Samsung Galaxy S II in design, the Galaxy Nexus does offer a larger 4.65 inch curved glass display with 720p resolution (720 x 1280), and a 1.5GHz Exynos dual-core processor is under the hood along with 1GB of RAM. Earlier reports said that the Nexus would have a TI OMAP processor although it is possible that the Verizon model-which is expected to be an exclusive to Big Red for an undisclosed time-will also have
some differences in specs compared to the model going to the other carriers
. Also, Exynos does not work with LTE which would make it sound like there is a mistake somewhere. After all, we couldn't imagine this flagship device not supporting LTE.
The device will come with 16GB of storage and a microSD slot and a 2000mAh battery will power the phone. Ice Cream Sandwich will be installed although the unit he used showed an Android build of 2.4.1 on the handset. He said that the UI on the Samsung Galaxy Nexus was similar to Gingerbread but with a "
major face lift
". The tipster noted that the menus were smoother with improved animation and an app drawer that was customizable with sections for Apps, Games and Widgets. Speaking of widgets, they can be previewed before placed on your screen and the color scheme has gone from the green of Android
2.3
to blues and purples. Lastly, he said that Gmail, the calendar and the browser have all been re-done. The browser now has tabs on the bottom of the screen and
has better "pinch-to-zoom"
and a new bugdroid icon. Gmail has Honeycomb-style panels in landscape and the calendar now has a new blue color scheme.
According to the source,
this phone is the reason why Verizon passed on the Samsung Galaxy S II
.
Now, another source who Droid Life says has an inside with Verizon, and calls himself "The Panda King" on Twitter, says that this phone will be
launched via Verizon on November 3rd
. According to his words, those who buy the Apple iPhone 5 will be jealous. Again, until we get the word from Verizon or Samsung, take this with a grain of, uh, rice. Also, delays do happen in the real world. But do note that much of what you just read matches what
we told you
from another source earlier this month. The 4Chan page that revealed all of this information is now removed, which actually tends to validate the post.
source:
4Chan
,
Twitter
(The Panda King) via DROIDLIFE (
1
), (
2
)