Speculation starts on Samsung Galaxy S III specs
99+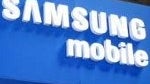 With Quadrant Benchmark scores in the 3,000 area and higher, many consider the Samsung Galaxy S II to be the best Android phone ever made. As we know, some challengers are coming in the form of the
DROID Incredible HD by HTC
and the
Google Nexus Prime
. But what about
the Samsung Galaxy S III?
It would only be fair to expect Samsung to take what has already been the hottest phone of the summer and make it even better for the next-gen model. According to an anonymous poster on 4Chan who has seen images of the device and has heard Samsung personnel talk about it, the Samsung Galaxy S III will be introduced during the 2012 Mobile World Congress in Barcelona and if legit,
the specs are absolutely tremendous
.
First, under the hood will be a Samsung developed 2.0GHz quad-core CPU with 1.5GB of RAM, 32GB of internal memory and a microSD slot aboard. The screen will be 4.65 inches of Super AMOLED III delight. Super AMOLED III, according to the tipster,
is being developed specifically for this model
. The resolution of the screen will be 1024 x 1280 giving the phone a 352ppi, well above the Apple iPhone 4's current Retina display giving the Samsung Galaxy S III the highest ppi reading on a handset to date.
The source adds that the phone will have Android 4.0 installed (Ice Cream Sandwich), TouchWiz 5 which Google is working on with Samsung, will be running on top of Android
but will only play a small role on the phone's UI
, to allow Samsung to update it faster than it has previous models. The camera on back will be 10MP with the ability to capture video at 1080p at 60 fps. And if you're worried about how the battery could last with all of this power, the unit will have a 2250mAh battery out of the box. While the source says that the specs are subject to change, the Samsung Galaxy S III will be the Korean manufacturer's next flagship model and a simultaneous release is planned for the middle of next year. This dovetails perfectly with a story we
reported
to you a few months ago that quoted Samsung's J.K. Shin as calling for a launch of the Samsung Galaxy S III by the first half of 2012. No pricing information was discussed, according to the source. The device is 9mm thick, according to the tipster who again, has seen images of the phone. It is metal and glass with a nice shiny finish to it.
Whew! We got tired just typing about the specs. If the state of the smartphone industry resembles anything like this next year, we can hardly wait for the ball to drop in Times Square.
source:
4Chan
via
AndroidCentral