Nova Launcher 6.0 coming soon, here are all the changes
7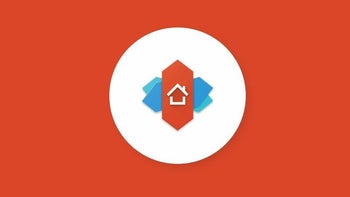 The
popular Nova Launcher
is getting a major update probably in just a few weeks. However, those who can't wait to start playing with all the new features it brings, can already download the beta version of the launched and begin testing the improvements today.
Nova Launcher 6.0 beta contains loads of tweaks and new features to make the
Android app
better than ever. We're getting an improved Settings menu layout, addition
Adaptive Icons
, new folder options, search bar enhancements, icon tweaking.
Improved Settings menu layout: Dock options are now part of Desktop, more intuitive settings hierarchy, etc.;
Nova Settings are now searchable for faster parsing;
More Adaptive Icon options available, including a new customizable shape;
Option to automatically match folder and app drawer icon size to desktop;
New window styles in folders: choose from windowed or immersive modes;
Folder background shapes now share the same options as adaptive icons: Round, Squircle, etc.;
App drawer search bar can now be stylized like on the desktop;
Search bar provider can now be set to Google or Nova Settings by default;
Added vertical or horizontal scrolling options for folders;
Icon resizing no longer requires Nova Prime (but you should probably buy it anyway).
Even though this is a beta version, you can find Nova Launcher 6.0 available for download in the Google Play Store, just like the stable build. If you don't really like testing software for developers, you'll probably have to wait a few weeks for the new launcher to go live for everyone.