The Note 9 is the cheapest, most accessible 512GB phone right now
26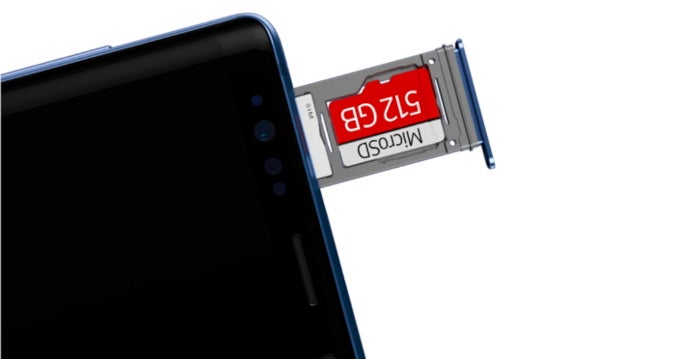 Oppo just finished one of the flash sales that direct-to-consumer Chinese phone makers are notorious with. These are usually the events behind titles like "phone XXX sold in XX seconds," and simply mean that plenty of Chinese have clicked on a pre-ordained sales event, and are waiting on their packages now.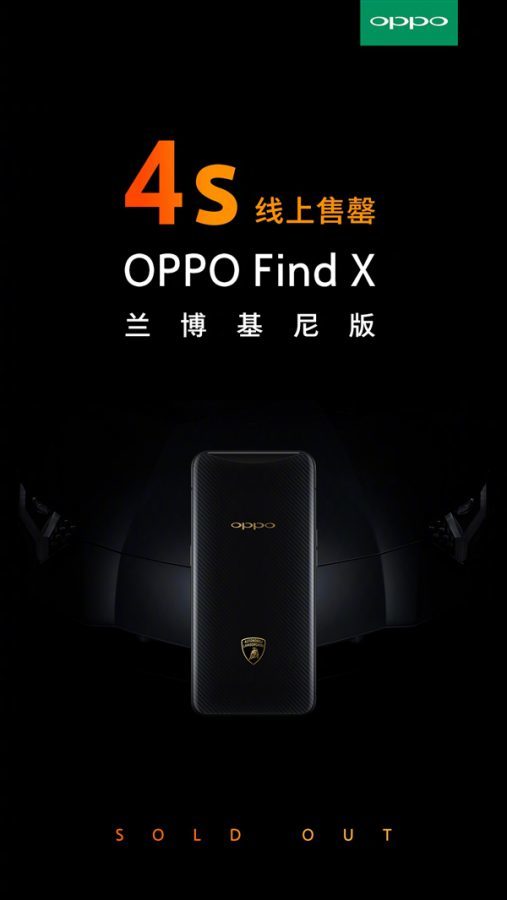 512GB Find X is $1500
The strange thing about this flash sale by Oppo is that its subject was not some affordable midranger that will sell into the hundreds of thousands in no time flat, but its actual
Find X
flagship. You know, the one with the motorized camera half that slides out to 3D-scan your face and then unlock the phone in a fraction of a second.
Now, Oppo didn't simply let the "regular" Find X out of the bag, otherwise it wouldn't have bragged with the poster on the right, but only its premium, luxurious Lamborghini edition, which sports insanely fast, 5A VOOC charging, $1500 pricing, and the pretty amazing 512GB storage.
When we say amazing, we mean it, as for now it's only Huawei's
Mate RS
, Oppo's Find X Lamborghini, and... you guessed it... the
Galaxy Note 9
that let you buy half a terabyte storage option.
Well, the
Asus ROG
gaming phone will also have such model, but it's yet to get a pricing. Heck, that amount is more than what entry-level ultrabooks with flash storage offer on average. Now, let's look at the pricing of these puppies, shall we?
| Phone | Price | RAM |
| --- | --- | --- |
| Huawei Mate RS Porsche Design 512GB | $2500 | 6GB |
| Oppo Find X Lamborghini Edition 512GB | $1500 | 8GB |
| Samsung Galaxy Note 9, no edition, 512GB | $1250 | 8GB |
| Asus ROG 512 GB | n/a | 8GB |
The difference between these 512GB phones, besides the pricing and RAM amounts, is that the
Note 9 can be pre-ordered
already, and be on your doorsteps about two weeks from now. The Mate RS is available in the West, but mostly in its 256GB option, with the 512-gigger seemingly a scarce commodity even in China, while the Oppo Find X Lamborghini is just going through its Asian release rounds. The Asus ROG Phone 512GB is yet to be priced and launched, but it won't be cheap either, judging from a
leaked pre-order post
.
Thus,
a price with a comma
may be startling for those who long for the days of yore when real phones with battle styli used to be 30% less. However, in this day and age of record average prices, buoyed precisely by phones like the Note line or iPhone X, a $1250 tag for the 512GB Note 9 minus
deals
and
gifts
is actually nothing to cry home about.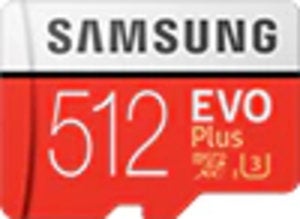 Heck, a microSD card with this capacity is close to $300 alone, and we aren't even talking about a brand-name unit here, like the one you see here that's
still to come from Samsung
. What do you think?