Asus ROG Phone will be released in the US, price remains a mystery
9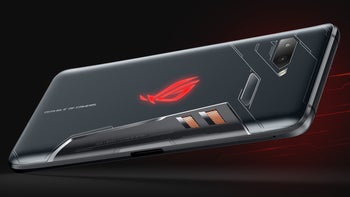 In early June, when
Asus unveiled
its gaming-oriented
ROG Phone
, it didn't provide too many details about its launch. The company only mentioned that the handset would be released sometime in the third quarter (July - September), without saying where.
In case you're wondering, the Asus
ROG Phone
is
coming to the US. We know this because the device is listed on the official Asus USA website, where anyone can discover its previously-announced specs (in addition to lots of promo images).
Asus presents the new handset - which runs Android
8.1
Oreo - as a "game changer" that offers "epic performance, unbeatable visuals, and total control." These claims are supported by features like a Snapdragon 845 processor, 8 GB of RAM, a 6-inch, 1080 x 2160 pixels AMOLED HDR display, unique touch sensors, and so on. Of course, we won't know just how good the phone is until we get the chance to test it.
While Asus has yet to reveal any information regarding the price of ROG Phone, it's very likely that this is going to be an expensive device. Most probably, the smartphone will be sold unlocked in the US. We'll contact Asus to see if we can get more details on its release. Stay tuned.