Note 7 S Pen super-fine ballpoint tip: does it fit on the Note 5 and Note 4's S Pens?
7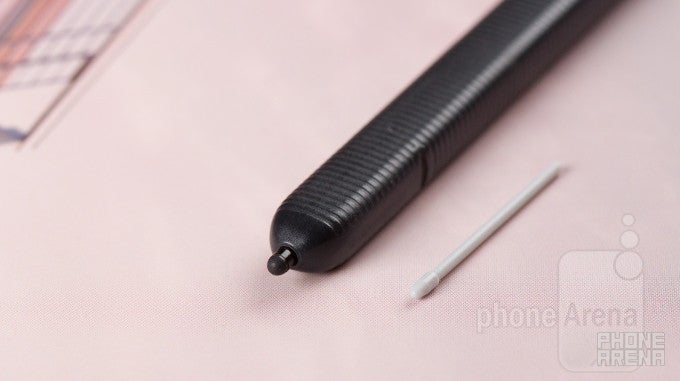 A Note 4 S Pen next to a spare Note 7 tip
The
Note 7
is headed for the store shelves and, as expected, the new Sammy phablet brought about quite a bit of improvements to the line. Among them are
new upgrades to the signature S Pen stylus
. Now, not only are there some more software features to add to the user experience with the gizmo, there have been hardware improvements as well — the Wacom digitizer under the screen can now recognize up to 4096 pressure levels, and the S Pen's tip size has been reduced by more than half — down to 0.7 mm from 1.6 mm — making for a much more precise, real pen-like experience.
Now, if you own one of the previous notes, you won't be able to make use of the new software features (yet?), and certainly won't get to try drawing with a digitizer that recognizes 4096 different pressure levels under your palm. But what about that super-precise S Pen tip? Could you possibly grab a bunch of spares and fit one on your Note 4's S Pen?
Well, we decided to test it with the old Notes we have in the office. And, yes, you can replace the mushy old 1.6 mm tip on the S Pens of the
Note 4
,
Note Edge
, and
Note 5
with the sharp new 0.7 mm one. The feeling when using it afterwards doesn't change by a huge margin, but certainly has a bit more precision to it.
Should this matter to you? Well, a pack of spare S Pen tips costs around $2 on Amazon right now. So, once the tips for the Note 7 stylus become available, you will have a really cheap way of adding some more precision to your stylus, assuming you use it. On the flip side, if you are on a Note 7 and miss that thicker, "slightly-overused-pencil" feel of the old S Pens, you can rest assured that popping one of the old tips in is still possible.
Recommended Stories