Nokia sues Apple for patent infringement in U.S. and Germany (UPDATE)
99+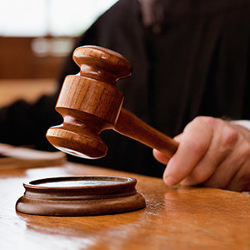 Back in 2009,
Nokia sued Apple claiming that the tech titan had infringed on 10 of its patents
dating back to the launch of the very first Apple iPhone in June of 2007. At the time, Nokia said "By refusing to agree (to) appropriate terms for Nokia's intellectual property, Apple is attempting to get a free ride on the back of Nokia's innovation." Apple and Nokia eventually reached an agreement on the use of patents
that supposedly runs until the end of this year
.
UPDATE:
Apparently, Nokia's suit was in response to an anti-trust suit filed by Apple. The tech titan says that Nokia has been a patent troll since selling its mobile business to Microsoft. Apple's suit includes nine other companies that are said to be working in cahoots with Nokia to "extract and extort exorbitant revenues" from Apple and other mobile device manufacturers. These other patent aggregators are accused by Apple of trying to force unfair licensing terms for standards-essential patents.
According to a report published today, Apple has declined the opportunity to have other Nokia products covered by a similar agreement; many of these products are used in Apple devices, which is why Nokia has filed a new suit against Apple. Nokia once again is accusing Apple of infringing on its patents.
Since the original suit in 2009, Nokia purchased NSN (which was a joint venture between Nokia and Siemens) in 2013, and Alcatel-Lucent this year. Those acquisitions each came with a large portfolio of intellectual property. The suits have been filed in Regional Courts in Dusseldorf, Mannheim and Munich in Germany, and in the US District Court for the Eastern District of Texas. 32 patents are involved in the suits, covering technology related to UI, display, chipsets, antennas, software and other parts.
"Through our sustained investment in research and development, Nokia has created or contributed to many of the fundamental technologies used in today's mobile devices, including Apple products. After several years of negotiations trying to reach agreement to cover Apple's use of these patents, we are now taking action to defend our rights."-Ilkka Rahnasto, head of Patent Business, Nokia
source:
SeekingAlpha
,
AppleInsider