HMD Global says it has been contacted by businesses about enterprise sales for Nokia phones
8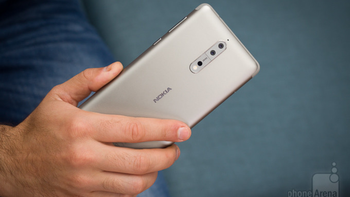 According to HMD Global's head of enterprise business, Andrej Sonkin, businesses have started to contact the company about purchasing Nokia handsets for a mobile fleet. Sonkin, who was interviewed by
TechRadar Pro
, says that this interest started about a year ago. He attributes this attention to the limited mobile product portfolio available from HMD's competition.
Sonkin notes that many companies are moving away from storing data on paper, and they are looking for a secure handset that is not priced like a flagship. The fact that HMD now has a wide range of Nokia branded handsets running Android is a major positive for its enterprise sales. A survey conducted in Europe found that 68% of IT purchasing executives wanted their mobile fleet to be produced by a company with a wide range of devices. The bigger the company, the more important that criteria is.
By keeping prices the same while adding new features and capabilities to certain Nokia models, the company is making sure that businesses continually have new Nokia phones that they can upgrade to. Additionally, HMD is producing its Nokia handsets while following the Android Enterprise Recommended (AER) plan. These are secure Android phones that must meet certain requirements determined by Google. Phones with this designation are designed to be used as part of a fleet of managed handsets.
AER phones are guaranteed to receive at least one additional Android update, and security updates are disseminated within 90 days of release. Nokia phones that are AER include:
"Brand is very important because it's a promise. The promise needs to be reliability, trust and security. Nokia is known as a trusted brand and it has been present in the enterprises over the past 20 years in various shapes and forms and that legacy is seen as a positive. The credibility they have in the enterprise space is high. We're a European manufacturer from the north, the quality of our devices is legendary and what we're doing with Android builds on that."-Andrej Sonkin, head of enterprise business, HMD Global
Sonkin points out that with device activations in 170 countries and distribution partners in 90, a global firm can feel comfortable rolling out a fleet of Nokia phones. And the company has local and online repair partners in a number of European markets.