Nokia N9 finally up for pre-order in Australia, may let you down with a price of more than $850
22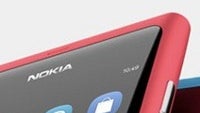 The
Nokia N9
debuted with
much fanfare
- after all it was the first Nokia handset with MeeGo, the operating system which everyone thought would be Espoo's future before the Windows Phone adoption struck. After the announcement of the N9 and up until now, though, Nokia has done little to sustain some people's enthusiasm about MeeGo - actually it has given them a
cold shower by reiterating its firm commitment to WP
and by leaking the Sea Ray prototype, a virtually identical copy of the N9's looks.
So now, mere days before September 15th, the rumored date for the release of the N9, the
Nokia N9 is finally up for pre-order
at Australian retailer Harvey Norman.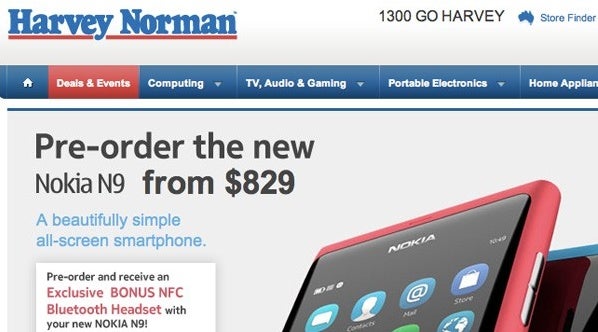 With two variations, one with 16GB of built-in memory and the other with 64 gigs, the phone
costs, gulp, $865
(AUD$829) off contract for the 16GB version and the whopping $1,010 (AUD$979) for the 64 gig model. Now that price could scare the most hardcore MeeGo geek, but Nokia has tried to make things look slightly better by bundling the BH-505 NFC-enabled headset with the phone. Has it succeeded? If for some reason you think that makes things bearable, you'd better hurry up if you want to get it as that offer runs out today, on September 12th.
Would there be many brave Aussies willing to close their eyes about that price and is it really worthit? Feel free to share your opinions about Nokia's pricing policy, how you think that is tied to the N9, MeeGo, Windows Phone, the future of Nokia and the meaning of life in general. Yup, that's as far as we went to trying to wrap our heads around that price - seriously, Nokia, $865 off contract?