Nokia Lumia 930 wins our blind camera comparison, followed by Galaxy Note 4; HTC One M9 ends up last
99+
UPDATE:

You can now read our Samsung Galaxy S6 vs iPhone 6s vs LG G4 and iPhone 6 Camera comparison!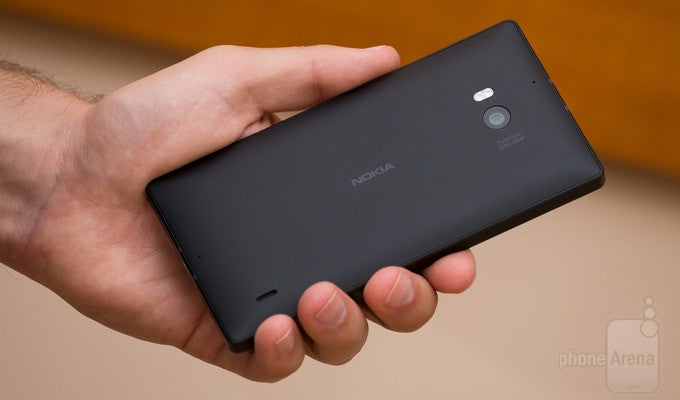 Remember the
Nokia Lumia 930
? Yeah, that same high-end phone Nokia announced last April, flaunting a 20MP optically stabilized PureView camera. It might have been a year since the handset made its debut, but its camera has not lost its mojo just yet. In fact, the Nokia Lumia 930 just won our blind camera comparison after collecting over 6000 votes in its favor. That's quite an achievement, we must say, knowing how capable are the cameras of its competitors.
In second place we have the
Samsung Galaxy Note 4
, which collected a total of 5936 votes – slightly less than what the Lumia 930 got. Yup, the winning spree of Samsung's phablet was bound to end sooner or later. In case you haven't been following our blind camera comparisons, the Note 4 has proven its capabilities over and over again, winning against flagships like the iPhone 6, the LG G3, the Xperia Z3, and even against a DSLR camera.
So, what about the
HTC One M9
? How did its upgraded camera do? Sadly, the 20MP snapper on HTC's flagship phone didn't do too well. Its 1247 votes placed it last, trailing way behind the Galaxy S5, which finished in fifth place. Nevertheless, we'll give it another chance to prove itself. Speaking of which, our next blind camera comparison is coming sooner than you think.
Final results:
Nokia Lumia 930 – 6032 votes
Samsung Galaxy Note 4 – 5936 votes
iPhone 6 Plus 4344 – votes
Google Nexus 6 3965 – votes
Samsung Galaxy S5 – 3282 votes
HTC One M9 – 1247 votes
Scene 1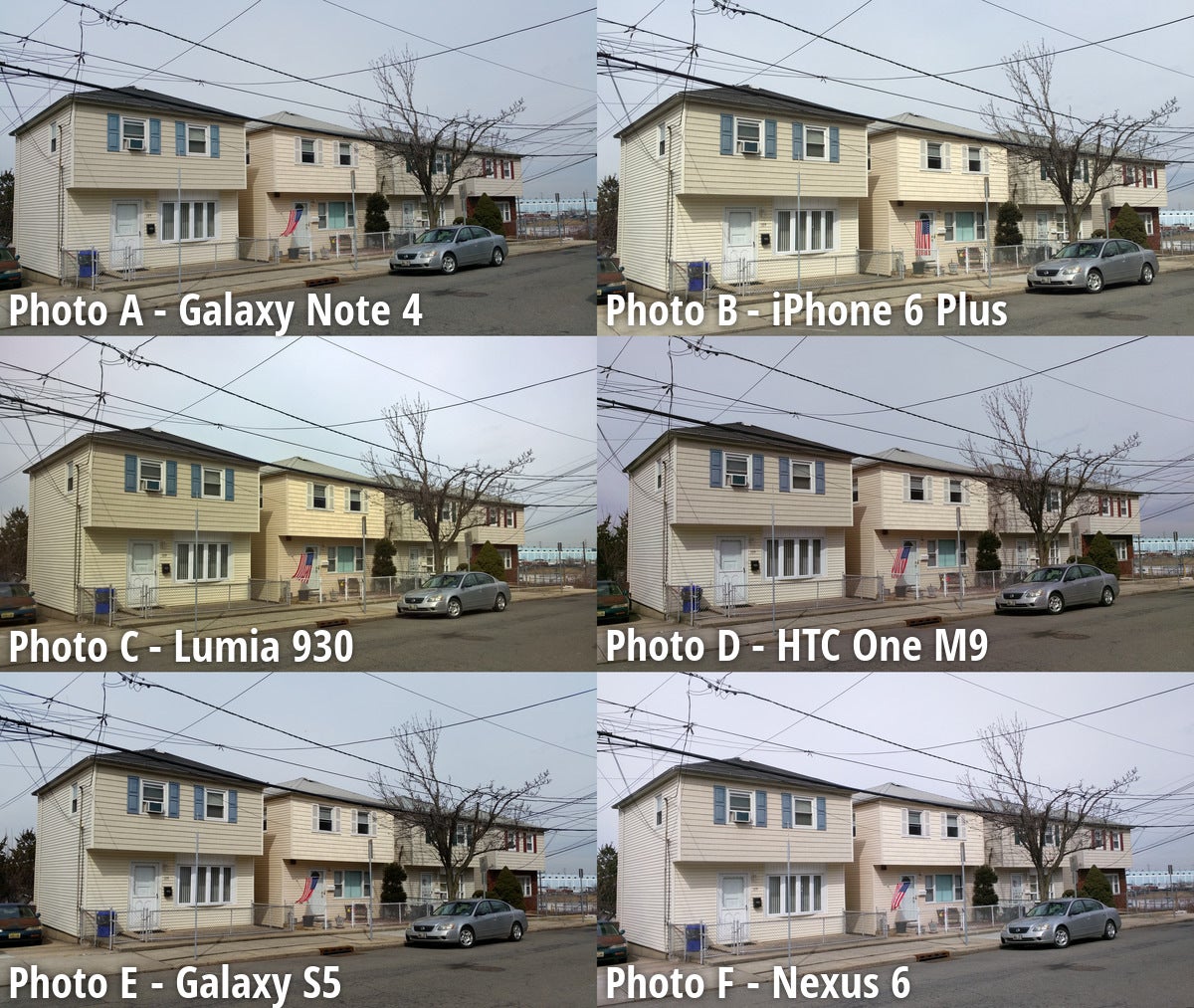 Side-by-side preview
Scene 2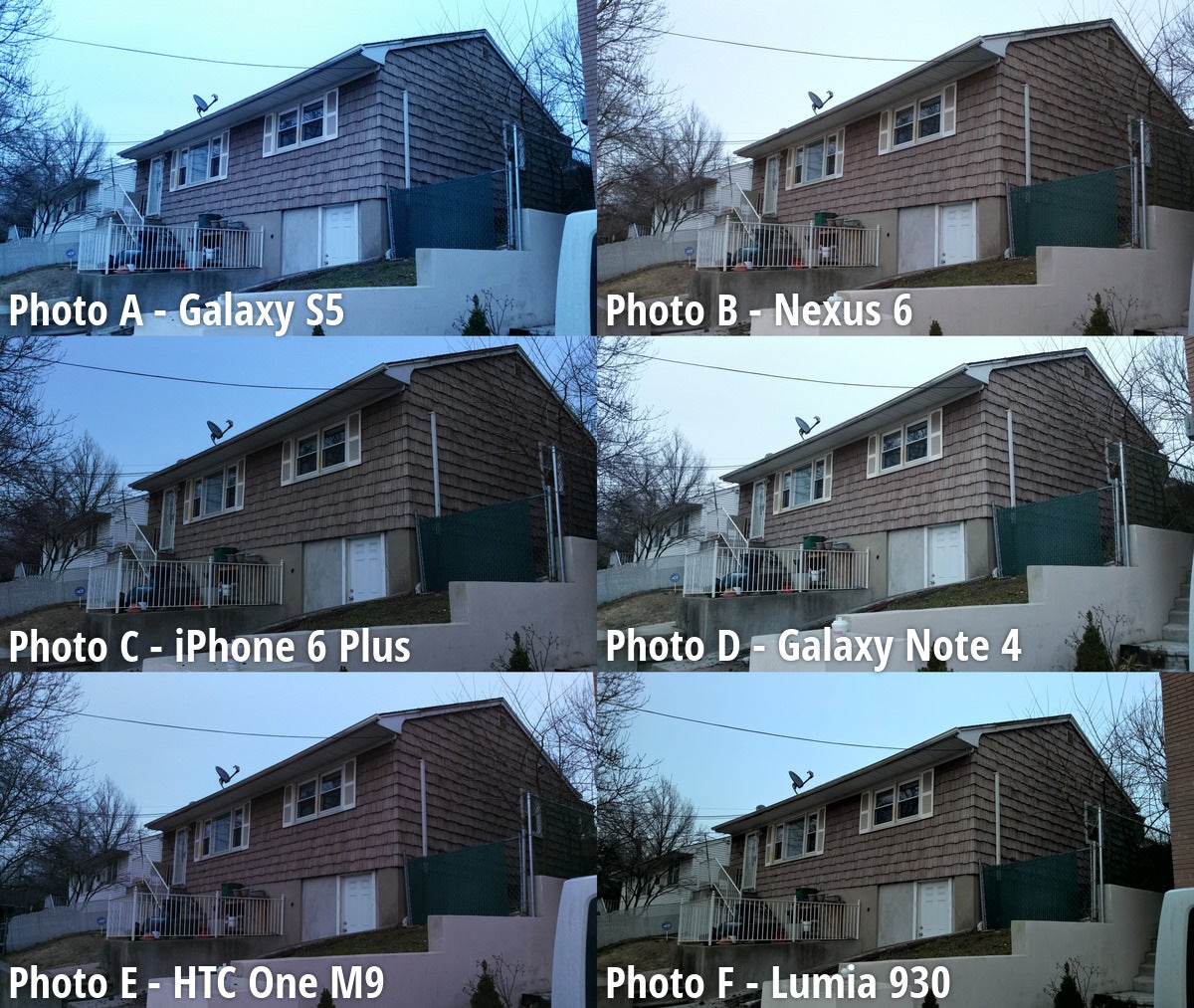 Side-by-side preview
Scene 3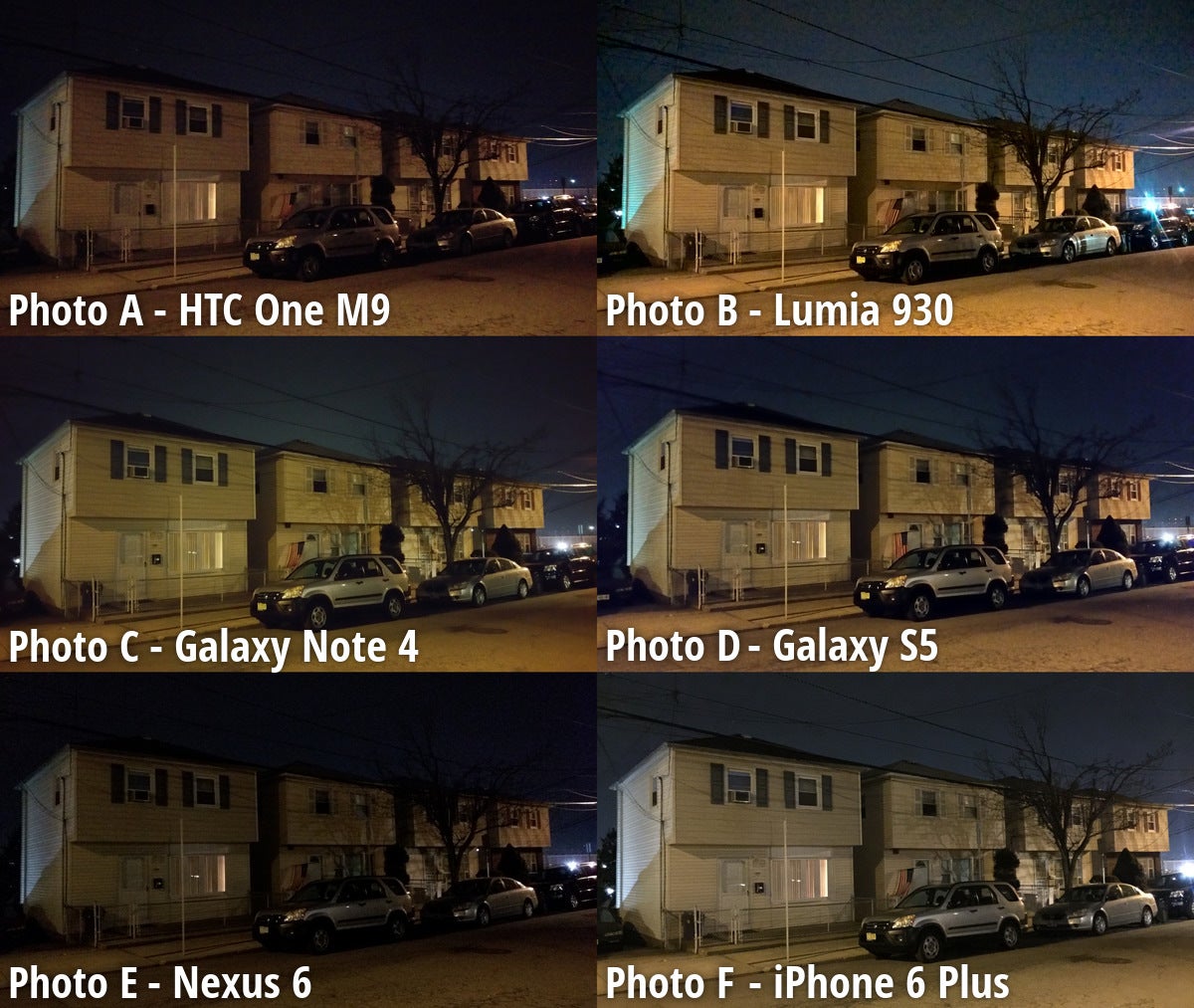 Side-by-side preview
Scene 4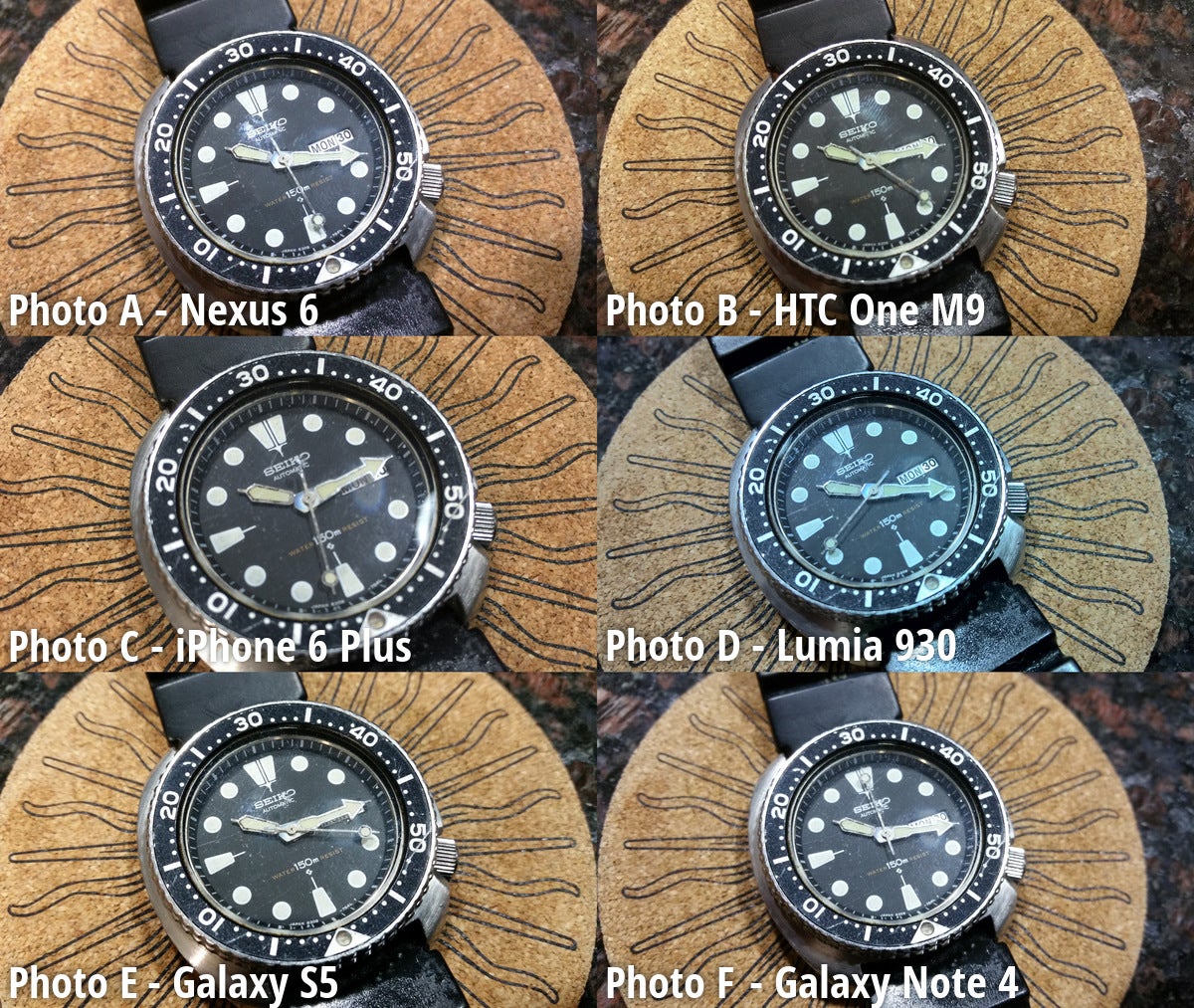 Side-by-side preview
Scene 5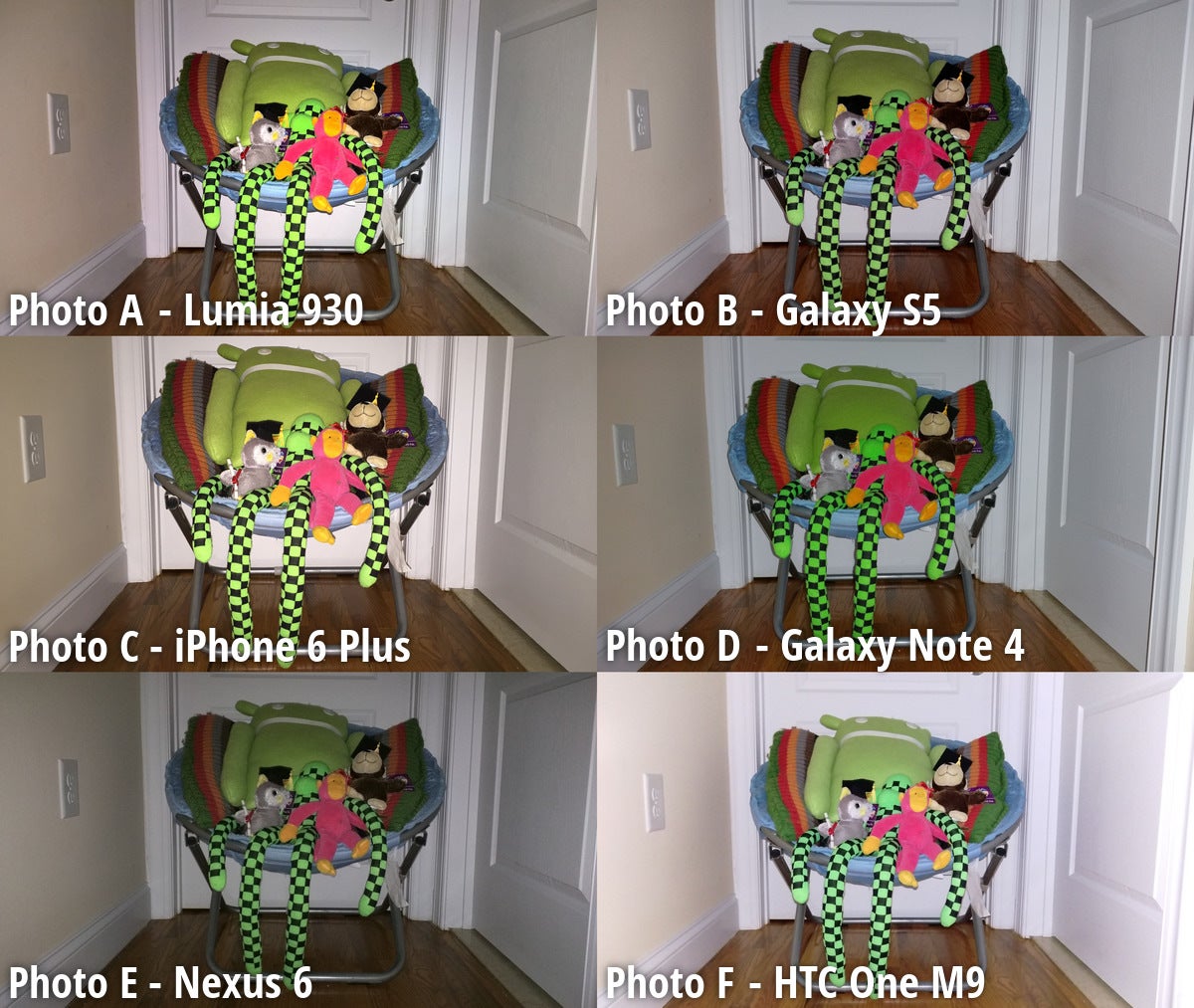 Side-by-side preview
Scene 6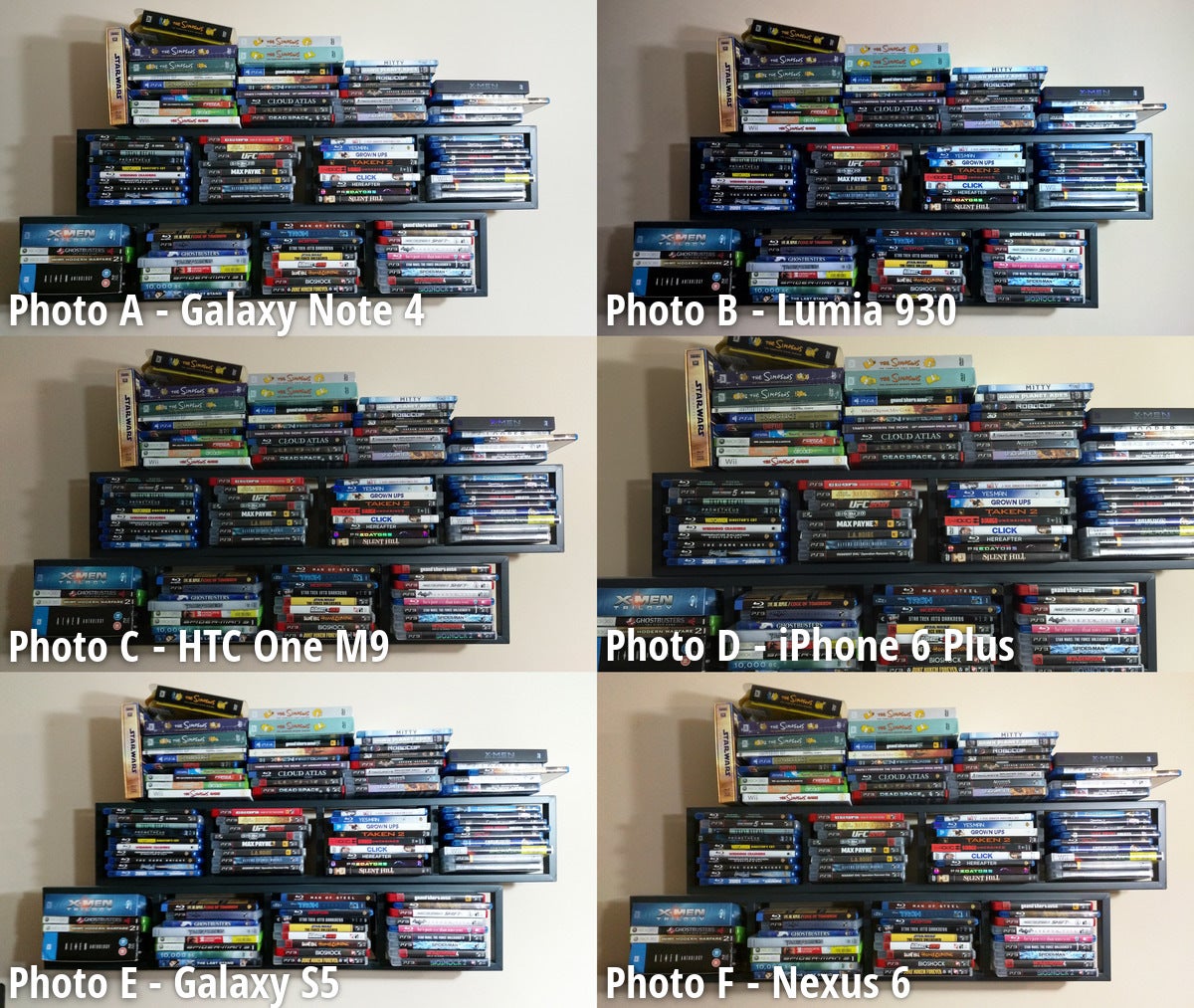 Side-by-side preview