Nokia Lumia 900 still selling well, Windows Phone 8 update not out of the question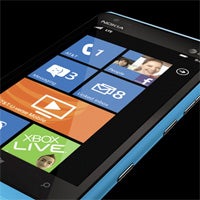 Despite a few road bumps, such as the
connection problems
and
display issues
on some units, demand for the
Nokia Lumia 900
is still strong.
"Demand has been outstripping supply for the first couple of weeks, and we've been working hard to rectify that,"
said Chris Weber, president of Nokia U.S. during an interview with
PCMag
.
"The demand for cyan
[Lumia 900]
is significantly outpacing supply. When you give people something different from a design perspective – colors, etc. – it really stands out, and consumers want that."
Furthermore, he noted that he had been spending time at AT&T stores over the past few weeks just to find out what sales assistants think of the Nokia Lumia 900. Overall, the smartphone is receiving positive feedback, Weber said. That is mostly due to the exclusive set of apps that the Nokia Lumia 900 comes with, as well as thanks to its design and great value-for-money ratio.
Another topic that was discussed during the interview was that of Windows Phone 8 updates, and Weber hinted that an update for existing Nokia Lumia smartphones is not out of the question. Or in his own words:
"Both Nokia and Microsoft understand the importance for consumers to keep their devices fresh and updated. Without any announcements being made, we're working to make sure people have fresh and updated experiences on any device they may have".
Windows Phone 8 is expected to be unveiled later this year, and supposedly,
the platform is already being tested on the Lumia 900.