Nokia Lumia 900 display flaw exposed, software fix in the works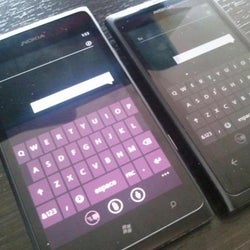 As if the
network connectivity issues
were not enough to frustrate a number of
Nokia Lumia 900
owners, the smartphone is now plagued by another flaw, this time affecting its display. In particular, when the screen's brightness is set to the minimum level, graphics that are supposed to be grey appear purple on some units.
According to a poll conducted by
wpcentral
, some 10% of Nokia Lumia 900 owners are affected. However, the actual percentage may differ since a user might not be aware of the defect as it is only available under the aforementioned condition. How can you tell whether your unit is flawed as well? Simply go to the display settings on your Nokia Lumia 900 and manually set its brightness to minimum. If a purplish hue is present throughout the interface, you are holding on to a faulty smartphone.