MSNerd says Verizon getting a Nokia WP device with the PureView Pro camera tech this fall, Sprint to make do with a QWERTY slider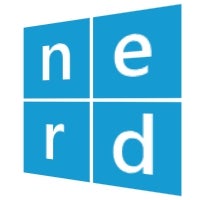 Verizon's dry spell in terms of Windows Phones might be shattered this fall with the release of WP8, if the resident Microsoft leaker MSNerd is to be believed, and he has been pretty spot on in the past. Recently
MSNerd spilled the beans that Redmond has left the camera module and interface technologies
, among other things, with Nokia to develop for the next version of WP.
He now claims that an Apollo-running Nokia Windows Phone 8 with the
PureView Pro camera technology
that we saw implemented in the
Nokia 808 PureView
is in the cards for Verizon this fall. Unsurprisingly the phone will be powered by a Snapdragon S4 processor, which left a very good impression with us when comparing it with Tegra 3, especially regarding heat and power consumption. Since the handset is to boast the MSM8960 S4, it will inevitably be an LTE phone as well, and is said to have
an HD screen with the ClearBlack tech
, which doesn't come as a big surprise too.
While Nokia said at its MWC presentation that this tech will be coming in other phones down the road this year, everyone, including us, assumed they meant the 41MP sensor from the 808 PureView slapped into a Windows Phone device. Much to our surprise,
MSNerd clarified that Nokia will be using the 12MP sensor on the Nokia N8
for Verizon's device, which is still with the largest 1/1.83" sensor surface on a cameraphone before the 808 PureView hits the shelves.
MSNerd shared some more insider tidbits
, saying that Lenovo and Asus will join the Windows Phone 8 fray as well, which, considering that these two manufacturers are also planning Windows 8 tablets with ARM chipsets, might hint at a tighter phone/tablet/PC integration coming with the next Windows version.
He also said that
a physical QWERTY 4" WP device is in the cards from Nokia for Sprint
, but with the more traditional WVGA screen resolution. As for the
leaked concept PureView Pro Nokia WP handset from last week
, the perennial leaker of all things Microsoft mentions fleetingly that it is just a render.