Nokia Lumia 900 is the best phone ever, Siri says so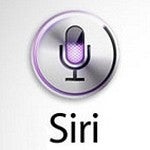 What is the best cell phone ever made?
Giving an answer to that question is like trying to determine the best Jellybean flavor. In other words, it is pretty difficult since every phone is special in its own way. If we go by sales figures, the top spot would be occupied by the
Nokia 1100
, over 250 million of which have been sold worldwide. On the other hand, the most recognizable phone is undoubtedly the
iPhone
. The
HTC Dream
, also known as the HTC G1, was the first commercially available Android phone – a phone that paved the way for the most popular mobile platform to become what it is today, so it also deserves some credit.
But according to Siri, the best cell phone ever is the
Nokia Lumia 900
. Interestingly, she does not crown the iPhone as top dog, rather a device Apple's smartphone is competing with. However, that is because her response appears to be influenced by specific criteria.
The Lumia 900 has been rated very high by customers
due to its good value-for-money ratio and fresh design, despite the few road bumps (
connectivity glitches
,
display issues
) the phone hit soon after launch. That is why Siri thinks that Nokia's flagship is the best phone ever.
Technically, Siri is still not out of beta, so if you ask her the same question in the future, the iPhone would likely be favored. But in the meantime, feel free to experiment and see which phone she thinks is best.