Some Nokia Lumia 900 units are having network connection issues
30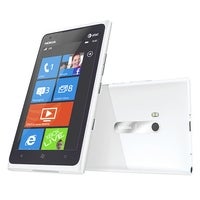 So, the
Nokia Lumia 900
has
landed to much fanfare
, and many of the AT&T customers who ordered the smartphone in advance should have already received it. However, a percentage of these pre-ordered units appear to be plagued by
a glitch that prevents them from connecting to a data network
, be it 2G, 3G, or 4G LTE.
The issue is already being discussed on multiple online communities, including the
Nokia Support Discussions
and
XDA-Developers,
and a tipster of ours, who claims to be an AT&T employee, has confirmed that the problem is real indeed.
"These devices were mass produced in a plant in mexico and there is a defect with the imei's registering to the data network on 2g, 3g and 4g data"
, says the AT&T insider.
"AT&T and Nokia have quietly addressed and are removing stock of the defective devices. Data will work on first boot, but will stop working after a reboot, restart, turning on airplane mode or turning off data. it will show data is connected but will not work"
.
While some Nokia Lumia 900 owners are still trying to resolve the issue, the following solution has worked for others:
Remove the SIM card and leave the SIM card out for the next three steps.
Perform a Master Reset (Settings > About).
Let the product boot up without a SIM card.
Turn off the device.
Verify that the SIM card is LTE enabled.
Insert SIM card and boot up.
However, a number of users report that the problem reappears eventually, so if your Nokia Lumia 900 is being affected as well, your best option would be to get a replacement. Any Lumia 900 owners that are dealing with the said issue right now? Feel free to share your experience with us by dropping a comment.
Thanks for sending this in!