Nokia Lumia 900 can run Windows Phone 8, claims Nokia Care
19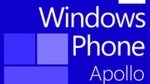 Whether existing Windows Phone devices will be upgraded to Apollo or not has been somewhat of a hot topic throughout the Windows Phone community. While some sources indicate that
no current handset will receive a Windows Phone 8 update
, others
claim the opposite
, which leaves WP smartphone owners hanging in the middle and waiting for an official statement on the matter.
However, it appears that Nokia Care is in support of the latter scenario, or at when it comes to the company's flagship Windows Phone model.
"The Lumia 900 is capable of upgrading to the Windows Phone 8 Apollo."
– this is what a representative said during an online chat, as you can see in the screenshot below.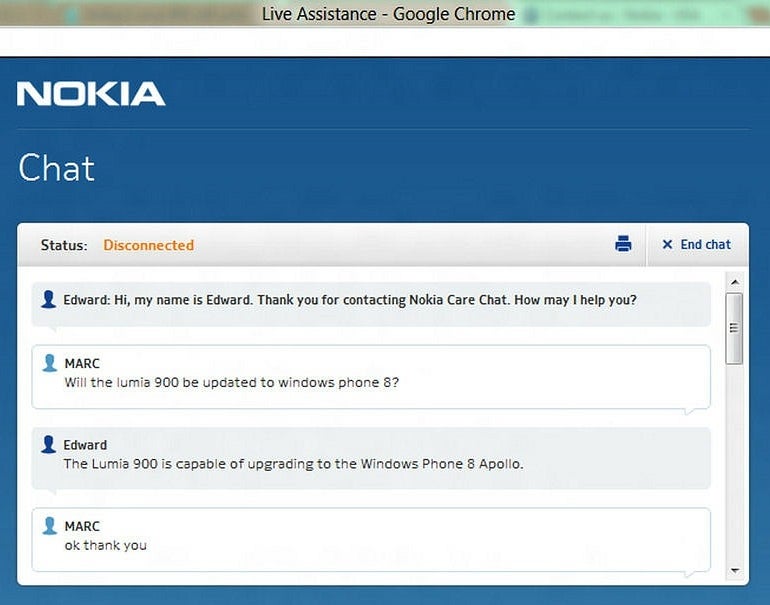 The Nokia Lumia 900 might be updated to Windows Phone 8 after all
Can the Nokia Care person be trusted? Perhaps, although it would be wiser to wait for an official word from Microsoft or Nokia before popping any champagne bottles. Furthermore,
"capable of upgrading"
is not the same as
"will be upgraded to".
In other words, companies may prefer to push newer devices running Windows Phone 8 instead of bothering to send an update to its current user database, regardless of whether their handsets meet the platform's hardware requirements or not.
Whatever the truth may be, we will likely get more information on the matter later this month. The Windows Phone Developer Summit is scheduled for June 20 in San Francisco, and chances are that Windows Phone 8 will be previewed.