Current Windows Phone handsets to get Apollo update after all?
99+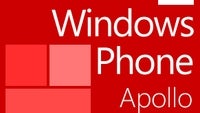 Before you read a single word of the latest rumor, allow us to remind you that last time we checked,
Windows Phone 8 was not meant to land on current WP7 devices
. And supposedly, that information came from a trustworthy source at Microsoft who spoke with Paul Thurrott – a respected news editor for Windows IT Pro magazine.
Yet now, we have a
"trusted source"
at Waggener Edstrom who claims that Microsoft is working on
"Windows 8 (for x86), Windows RT (for next-gen ARM), &

Windows Phone 8 (for current-gen phones)

."
For those not familiar, Waggener Edstrom has been Microsoft's public relations firm since the mid-1980s, and chances are that people who work there are well aware of what is going on at Microsoft headquarters. In addition, the same source claims that further leaks in support of their words will surface in the very near future, and an official statement on the matter will come within the following weeks.
In less than a month's time we have the Windows Phone Developer Summit kicking off. Hopefully, that is when we will finally know for sure whether Windows Phone 8 will run on today's WP handsets or not.