Paul Thurrott confirms no Windows Phone 8 for any current handsets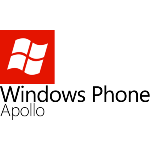 There have been conflicting rumors recently over whether or not current Windows Phone handsets would be getting the update to Windows Phone 8 when it hits later this year, but Paul Thurrott wants to set the record straight once an for all. A few days ago, the question was brought up
whether or not current handsets
will get the upgrade to Windows Phone 8, but we seemingly had confirmation that it could when yesterday it came out that the
software was being tested
on Nokia Lumia 610 and 800 handsets. Unfortunately, Paul Thurrott does not have good news for anyone with a current handset, not even the new flagship Nokia Lumia 900.
Paul Thurrott wants to set the record straight, and do it convincingly:
No. It won't happen. Not for the Lumia 900, and not for any other existing phone. It won't happen partially, through an update that will deliver just some features, and it won't happen for those who wish to pay for such an update. It simply isn't happening.
You can't get any more clear than that. Thurrott forced a contact with Microsoft to reveal this info and has three reasons why it won't be happening. First, the economics aren't worth it. The current Windows Phone ecosystem is pretty small, and will probably have fewer than 20 million handsets sold by the time Windows Phone 8 is planned to launch. The small size of the ecosystem compared with the cost of building Windows Phone 8 to support those handsets apparently isn't worthwhile for Microsoft.
Second, Microsoft wants to push forward the platform. Windows Phone 7 was still based on the Windows CE kernel, but Windows Phone 8 will be running the Windows 8 kernel. Microsoft wants to have this platform span from smartphones to tablets and tie-in to desktops, so the hardware needs to be more powerful than before. Microsoft has kept a very tight ecosystem with Windows Phone 7, but now it needs to push into multi-core CPUs and HD resolution displays. Optimizing that hardware is the priority, not making the system scale to old hardware.
Lastly, Thurott claims that carriers simply would "never, ever, ever, ever deliver this update to users." Thurrott doesn't really explain this claim, just saying that he knows for a fact that it will never happen.
Of course, Thurrott has been known to be wrong in the past, but he also does have some very solid contacts with Microsoft, so it's hard to say whether this is all true or not. It does make sense, and we've seen
similar things happen with both iOS and Android
, where older hardware had to be left behind in order to push forward the platform. We'll just have to wait and see if it's true.