Nokia, HTC and Huawei new Windows Phones summer plan leaks, WP phablet update to follow
28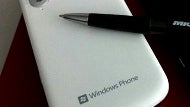 Reddit has been the source for many insider sources
gushing out mobile industry rumors that turned out true before
, and the latest postings concern the Windows Phone crowd.
And so, if the poster is to be believed, we are looking at quite the crop being introduced during the summer, from the usual suspects like Nokia and HTC, but now Samsung gets thrown into the mix, too, though it is probably a confusion with a Win 8 notebook or tablet of sorts:
HTC will release two versions of "Tiara", one is for LTE markets, other is not.
Samsung will release "Cronus LTE"
Huawei will release "Ascend WQ 5"
Nokia will push "EOS" and "Catwalk" (with no built in wireless charging but you will have WC covers)
GDR2 has already RTM'ed and you will likely to hear press talking about "Max" in the coming future.