No new Nexus from LG, Google Edition Galaxy S4, HTC rumors, is Google going to drop the Nexus line?
59
This article may contain personal views and opinion from the author.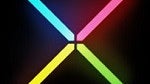 The news and rumors about Android, Nexus devices, HTC, Samsung and LG have been emerging at a pretty good clip leading up to, during and even after Google I/O 2013. Normally, leading up to major media events or conferences, rumors will gain specificity as expected announcement dates approach.
In this case however, the rumors are still all over the field and they are not stopping. HTC in particular has been the focus of much speculation about a "Nexus experience" or "Google Edition" offering of the excellent
HTC One
.
The HTC One has been put under particular scrutiny because the device is just really nicely built, and even with a few warts here and there, Sense 5.0 and BlinkFeed perform superbly. The front facing speakers are unlike anything on any other smartphone, and while the camera perhaps falls just a tad short of the marketing "UltraPixel" scheme, it still takes great pictures. Other nags are minimal, like no expandable storage (yes,
we have all read the official line from HTC
, but not everyone here
buys that for reasons we will not discuss at this time
).
LG was the focus of rumors related not only the
now official white Nexus 4
, but also the company's plans about
manufacturing the next generation Nexus handset
for Google. Now that it looks like LG will not be embarking on that endeavor (
depending on who you believe
), it leaves the question as to who might be in line to build the next batch of hardware for Google. Or does it?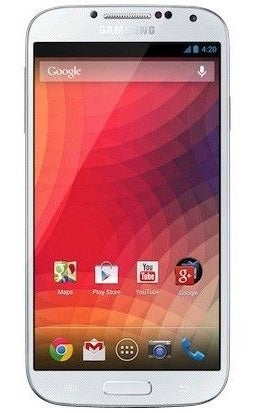 Does the "Nexus Experience" Galaxy S4 mark the beginning of a new way for Google to provide a stock Android experience?
When Google announced the "Nexus experience" coming to the
Samsung Galaxy S4
, it was very well received at the Google I/O developer conference. Given the hardware that drives the S4, it will surely handle stock Android with no issues. Aside from its larger screen and better camera, the device brings LTE support and that is about it though. Will Google pursue this model in the future for a "pure Android experience?"
It is certainly possible, and there are a couple reasons why it is worth discussing. First, despite the success Google and LG have had with the
Nexus 4
there were still a couple issues that plagued the sale of the device. First were the supply issues that LG had to contend with on a dedicated design. Then, Google's own systems were not able to handle the demand much of the time. That was not Google's first problem either. Previous generations of the Nexus line experienced similar issues. Given how much network traffic Google handles, it astonishes us that level of demand was able to frustrate Google Play's systems.
One could argue that such success is reason alone to keep going, however, the same argument can be made that such demand is reason alone to try a different plan. Indeed, Google may have proven itself to be a victim of that success with its own subsidies to sell unlocked hardware below normal retail prices.
As to whether this will lead other manufacturers to follow suit, be careful what you wish for. For a device like the HTC One that relies so much of HTC's software to deliver its experience it actually makes vanilla Android…well vanilla.
LG's reasons to step back from the Nexus line are also understandable. The company sees the success that Samsung has been having and naturally it wants to pursue that same success. Samsung has been able to build a brand on top of Android and that image barely acknowledges the operating system at all. The Nexus line did not do anything to that image. LG needs to build and maintain its image along such lines as well, and
with its recent purchase of webOS
, it may have some interesting features to deliver.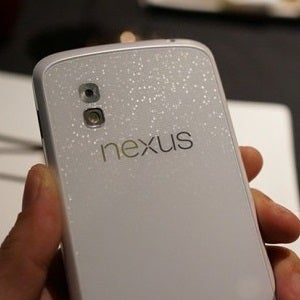 This year, we get to see the Nexus 4 live on, adding white to the line-up
We suspect that it was not too difficult for Google to iron out the deal for Samsung to bake stock Android into its newest flagship. The assembly line is already running, the hardware is the same, and flashing a bare bones OS is arguably easier to manage from a quality control standpoint. Orders for devices could be handled by Google or Samsung since they are unlocked and there is no manufacturer or carrier subsidy involved. Buyers know what they are getting when they purchase it and it does not feature any of the Samsung applications (no TV remote, no S-apps, etc). For the geeks, the Galaxy S4 running stock Android was arguably what they had asked for, top of the line specifications, decent (albeit plastic, yet "green") all-around hardware, virtually no compromises.
Of course, there is still somewhat of a compromise because of the absence of the S-apps, and the camera software, in other words, everything that made it a Galaxy S device from Samsung. There is also that "no compromises" price of $649 whether you like it or not. We doubt any of this will cloud the appeal of the "Google Edition" or impact sales of the consumer centered Galaxy S4, both will see strong demand (
as demonstrated by sales thus far
).
That appeal seems to be
fueling the rumors that HTC may be readying the same thing with the HTC One
. It is another "perfect combination" of great hardware and no-nonsense (pun intended) software. However, HTC's image has always been tied to the Sense UI all the way back to when it was called TouchFlo on Windows Mobile devices. HTC has a winner on its hands with the One and we are not sure that a "Nexus Experience" (or whatever it is officially called) version of that device would make much of a difference for all the same reasons that the Galaxy S4 does.
There is no doubt that
the paradigm has shifted
since Google did not announce a new Nexus line or even a new version of Android at the I/O developers conference this year. The introduction of the new Samsung hardware might be the beginning of a new model of manufacturer participation with Google in deploying the raw Android experience to users. Or, it served as a stop-gap measure while Android 5.0 is worked on.
If we were to see the end of a dedicated Nexus line of devices, that is not necessarily a bad thing. The manufacturers are already making great equipment which Google can partner with to deliver a pure Android experience. Does it matter to you who makes it or how it is branded?