LG hints it is not working on a Nexus 5, done with stock Androids
41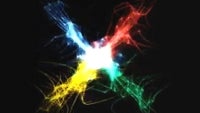 UPDATED:
LG was quick to issue a statement that the words of its European VP has been taken out of context: "
What Mr. Won Kim said is that we are not currently working on a Nexus 5, which is true. But that doesn't mean we would turn down the opportunity.
" There you have it.
"
The Nexus 4 was a great success despite the production problems for us and Google. However we do not need such a marketing success again
." These are the exact words of LG's European VP for mobile during an interview.
He said they have great relationship with Google, but releasing phones with stock Android, like
Samsung did with the S4 at Google I/O
, has no value for the company, as it needs to
set itself apart through its own skin
and other means.
Now the one rumor left standing is what a tipster sent us for a
Nexus 5 with a great camera on the bac
k, but who and when will be eventually making it, remains shrouded in mystery for now. Our tipster claimed that the camera module will feature a "
triple camera sensor thing
" with Nikon branding, which raised all sorts of questions for us, and we can't wait to verify their last claim: "
camera is selling point, testing module now is better than everything else
."