Nintendo's Fire Emblem: Heroes game is free, but comes with stamina system and in-app purchases
7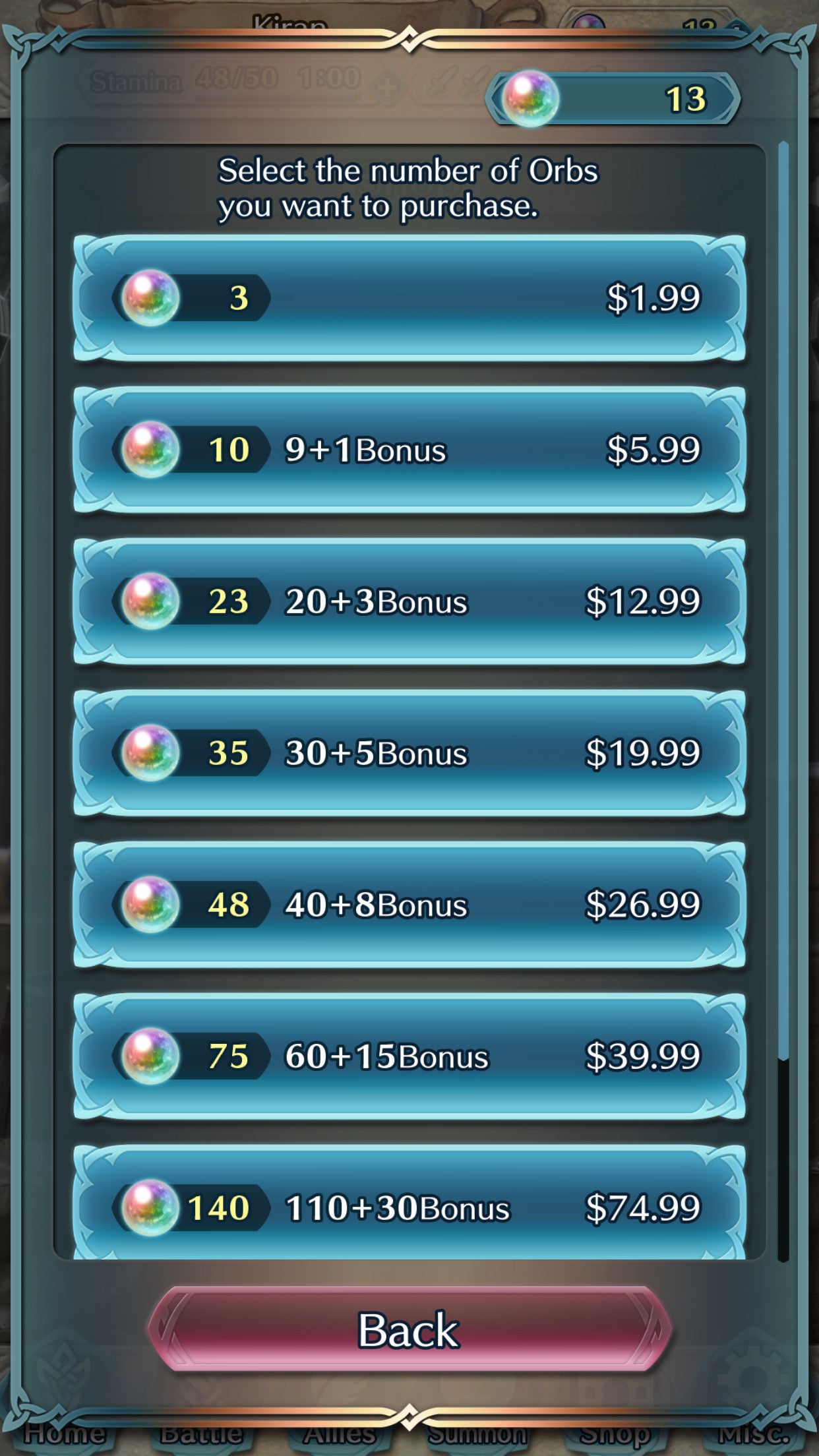 Nintendo will be launching its second mobile game, Fire Emblem: Heroes, in just a few days, but some have already had the opportunity to try it out before the official release.
Since we've already reported about the game when
Nintendo announced
it will be launched on Android and iOS at the same time, on February 2, let's take a look at some of the aspect that haven't been revealed by the Japanese company yet.
First of all, just like Super Mario Run, the new game will require an internet connection at all times, even though Nintendo has reassured players that Fire Emblem: Heroes "
connects to server intermittently
," so they shouldn't be worried about the amount of data used during gameplay.
Another aspect is the stamina system that will only allow you to play for a certain time. While the first few hours of gameplay will not deplete too much of your stamina bar, the more challenging the missions become, the more stamina you will use.
Ultimately, in order to replenish your stamina bar you will have to pay for orbs, the in-game currency in
Fire Emblem: Heroes
, which will in turn replenish the stamina meter to full. The minimum number of orb that you can purchase is three, and you'll be paying $1.99 for the bundle.

Obviously, these orbs can be used for a wide range of activities like upgrading your castle and expanding your roster with new heroes. It's also worth noting that you will also be able to gain orbs through various game activities.

Last but not least, Fire Emblem: Heroes has been especially designed to be played in portrait mode, so if you have something against that, then this game is not for you.