Pre-registrations for Nintendo's next mobile game are up, Fire Emblem hits iOS and Android on same day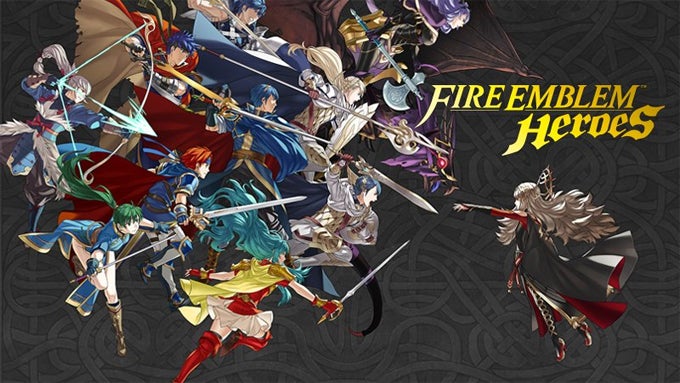 Super Mario Run
may have been a timed iOS exclusive, but Nintendo's next mobile game — Fire Emblem Heroes — will be hitting both platforms on the same day. In fact, the game will release on Android a good month before the
mustachioed plumber finally reaches the Play Store
.
Nintendo officially unveiled
Fire Emblem Heroes
for Android yesterday, giving the game a vague
"coming soon"
release window for iOS. However, the company has since confirmed on Twitter that the first mobile entry in the long-running RPG series will be hitting both iOS and Android on the same day – February 2.
In a similar way to how pre-registrations for Super Mario Run were up on the App Store months before the game launch, Android users can now subscribe to be notified when Fire Emblem hits the Google Play Store at the beginning of February. The game is still nowhere to be seen on Apple's online storefront, however, and it isn't clear at this point whether Nintendo has any interest in pre-advertising Fire Emblem as heavily and as extensively as its iconic mascot's first mobile adventure. If you are an Android user and want to know when the tactical RPG is available for download, follow the link below to pre-register.
Fire Emblem Heroes will deviate from Super Mario Run's pricing model, in that it won't have a demo version per se, but will be a free-to-play affair instead. Players will be able to earn in-game currency (orbs), which is used to call new heroes into battle, either through combat or by purchasing it with real money. However, orbs come in a variety of different colors, and no matter whether you opt to amass them through playing or paying, the colors you receive will always be random. Each Hero costs five orbs to summon and their attributes and skills are directly tied to what colors of orbs you choose to summon them with, so there will be decisions to be made regarding how you spend (and earn) your in-game currency.
Fire Emblem Heroes
Recommended Stories