Nintendo's Dragalia Lost gets an early release on iOS (Update: It's live on Android too)
1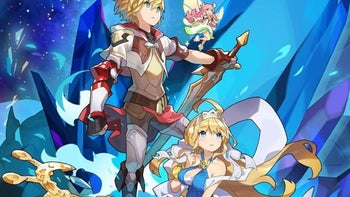 Nintendo
announced last month
that it will bring its next game, Dragalia Lost, to Android and iOS devices on September 27. However, it appears that iOS users are getting the game a little bit earlier since Dragalia Lost is now available for download in the App Store.
Although the changelog mentions that Dragalia Lost is playable, it might be locked until tomorrow, September 27. Still, worst case scenario, you can download the game and start playing as soon as Nintendo unlocks it.
Just like
Fire Emblem Heroes
, Dragalia Lost is completely free, but it does offer some optional in-app purchases. Keep in mind that you'll need internet connectivity in order to play Nintendo's Dragalia Lost.
Because this is a Nintendo game, you can expect Dragalia Lost to have a high-value production. The action RPG (role-playing game) includes over 60 voiced characters, along with music by the Japanese artist DAOKO.
We'll update the story once Nintendo uploads the game in the Google Play Store as well, but that's unlikely to happen until September 27, so stay tuned.