Nexus 5: all there is to know
17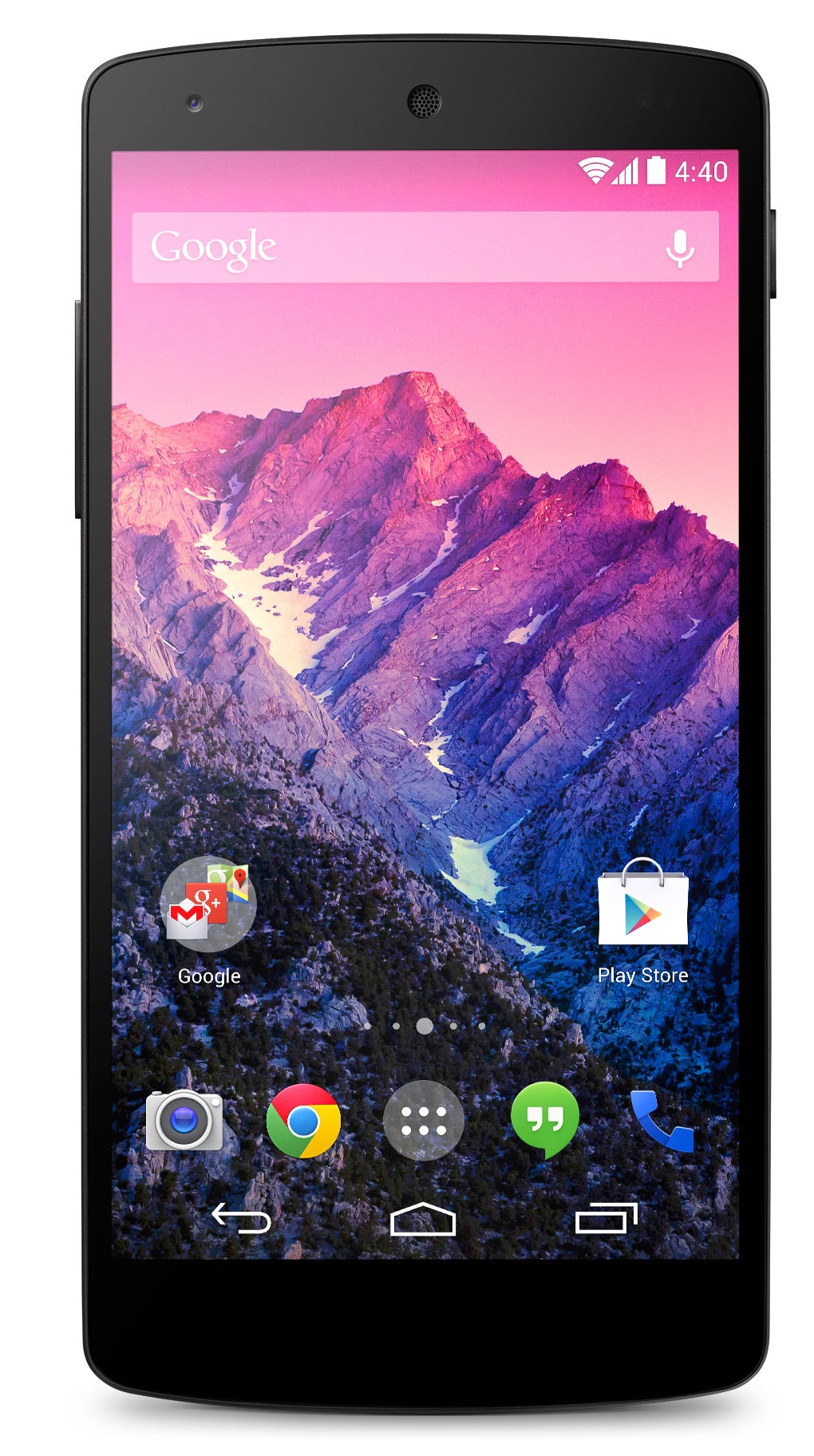 Boot-up sequence initiated...
Core processes starting up...
Error scan complete (0 found)...
All systems online...
Blacklisting bloatware...
Awaiting input...
OK Google... errr, we mean, OK people, you've successfully loaded our Nexus 5 info page - the go-to place for all things Nexus 5! But before we get down to it, let us give you a quick explanation of why you should be excited about this geeky piece of machinery. First of all, the Nexus 5 has all the latest high-performance silicon inside. We're talking Snapdragon 800 with quad-core Krait CPU and Adreno 330 GPU. Plus, it has a large, 5" display with a superb 1080 x 1920 resolution, which is bound to make your viewing experience even better than it already was with the Nexus 4 and other comparable smartphones.
Secondly, the Nexus 5 runs stock, vanilla, unaltered, clean Android 4.4 KitKat OS, which is not only the newest Android version with a bunch of cool new features, but is also perfectly free from any manufacturer or carrier bloatware (read: redundant apps and features that you're forced to look at, because you can't delete). Finally, you only have to pay $350 and all of this goodness is yours - no contracts, no nothing. Yes, you know now why we're so excited about this bad boy. With all of this background in mind, please, feel free to dive right in and explore our in-depth Nexus 5 coverage!
Google Nexus 5 specs, release date, price and features
Android 4.4 KitKat release date and features