Google Play services updated with new features, but drops FroYo support
11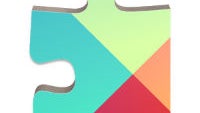 As we've talked about before, Google Play services is the backbone of the Google Experience, and is really what makes your Android device work the way you expect it to work. Without it, Google services in general, and any apps tied to Google wouldn't work. Along with the update to Android 4.4 KitKat, Google has updated Play services to version 4.0.
Version 4.0 of Play services adds a number of cool features, but it does remove one feature that may annoy a small portion of the ecosystem: FroYo support is now gone. As per the last Android platform versions report, Android 2.2 FroYo made up just 2.2% of the ecosystem, and of course that number only represents Android 2.2+ devices that reported in to the Play Store, so it doesn't exactly represent the real number of 2.2 devices out there. But, the point of the numbers is to help developers, so it makes sense that it is done this way.
As far as features that will help developers (and affect users), Google Play services 4.0 adds support for Google's new Mobile Ads SDK, improvements to Maps and Geofencing APIs, Google Wallet Instant Buy APIs, and allows for anonymous identification in ads. The improvements that will affect users are the location APIs, which are said to be faster and more battery efficient now, and the Wallet Instant Buy. Wallet Instant Buy will not only make it easier to purchase items, but it introduces loyalty points and rewards program IDs.
For those of you worried about privacy, there will be the option for developers to request an anonymous ID token in ads rather than your Android device ID (which still isn't connected to your personal identity); but, there also will be new Google Settings for users to reset the ad identifier or even completely opt-out of "interest-based ads" in Google Play apps.