Should you upgrade to the Google Nexus 5 (or not)
8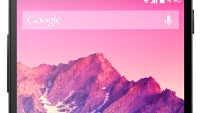 Well, well, well, so you have an "old" Nexus 4, and you're wondering if it's worth the effort to make the switch to the new Nexus 5? Well, the fact that the newer device has a technological advantage is more than indisputable, but we can imagine that for many people out there, the upgrade maneuver is not such a no-brainer.
Some people just get used to their handsets, which is totally fine, but could make switching to a newer and more power device a bit of a painful thing to do. Honestly speaking, the Nexus 4 is exactly this type of cute smartphone - very difficult to part ways with. It's sweet, with an almost all-glass casing and still packing quite a punch. The Nexus 4 is a phone with a good deal of personality, but now its somewhat more generic-looking successor has come to claim its place. Anyway, is it worth it to upgrade?
In order to find out, we have to take a look at the key differences between the two.
Screen size and resolution
The Nexus 5 has a slightly bigger, 5" screen, compared to the Nexus 4's 4.7 inches. In addition, it also has a higher, 1080p resolution, which makes the display appear cleaner than that of its opponent. The Nexus 4 had a very good image quality with its 318 ppi, but its successor's 1080p resolution takes things way further with its 445 ppi. We still don't know if there's a significant difference in terms of color reproduction, but if the G2's display is of an indication, we can guess that the Nexus 5 isn't going to offer much more than its predecessor in that respect.
Processor
The Snapdragon S4 Pro chipset on the Nexus 4 is still quite powerful. It delivers lag-free experience and can successfully run each and every app there is in the Play Store. The CPU in the N4 is a quad-core Krait chip with a core-clock of 1.5 GHz, complemented by the Adreno 320 GPU. While that configuration is still more than relevant, though, the Snapdragon 800 SoC, coupled with the faster Adreno 330 GPU, will make the Nexus 5 fly past its predecessor and score significantly better in any benchmark application known to man. Is the performance difference so crucial? Well, it depends. If you're mostly playing a lot of resource-demanding games, then yes - getting the new hardware is definitely worth it, as it will probably manage to achieve higher frame-rates. If your usage is mostly limited to social networking and internet, however, then we don't think the better chipset alone is big enough of a reason for you to upgrade.
Camera
The Nexus 4 has a run-of-the-mill 8MP snapper that's fine, if you're not expecting too much out of it, but if we have to compare it with the cameras on the flagship smartphones out there, then we've got to say that it's actually quite poor. Meanwhile, the Nexus 5 sports an 8MP camera as well, but the same megapixel count doesn't mean that it's the same camera. Quite the contrary, the camera on the new Nexus has been significantly improved in terms of sensor size and qualities, and it now features optical image stabilization. What that means is that not only your images will come out better, but video will be smoother too, free from those nasty shakes produced by the natural movements of your hands. So if you're a person who regularly uses the camera of their cell phone, then you'd surely like to know that your images will get a much-needed boost with the Nexus 5.
LTE connectivity
One of the few downsides to the Nexus 4 was the lack of LTE. Sure, the on-board HSPA+ radio did a good job at delivering adequate browsing and mobile data usage, but imagine how much better things are going to be if your phone has support for 4G LTE! Well, the truth is we can't be sure how much better it's going to be, because it depends on a lot of factors, including the locations you're most likely to use cellular data. Still, if your city is covered by the LTE network of your carrier of choice, then chances are that you'll be able to enjoy noticeably faster data speeds with the Nexus 5.
And it looks like that's about all. Or at least, these are the things that could make the upgrade from a Nexus 4 to a Nexus 5 a worthwhile activity. Doesn't sound like a lot of important stuff? Well, it's up to you to decide if it's time to let your Nexus 4 go or not. Whatever your opinion is - share your thoughts with us in the comments below!