Google Nexus 5 will not come to Verizon
29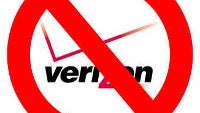 Just as many feared, the Nexus 5 won't arrive to the nation's largest carrier, Verizon Wireless. Google's Android chief Sundar Pichai confirmed that
"the Nexus 5 will not be on Verizon,"
but interestingly the handset will come to the US second largest CDMA carrier, Sprint.
Google and Verizon Wireless have not had the best of relationships and it seems like this time again customers will fall victim to this.
This is something that both sides are obviously trying to fix as Pichai also mentioned that Google is
"working with [Verizon] on a set of projects for 2014."
The Android chief left it at that giving no further details on the type of projects and hopefully devices that are about to come on Verizon. The Nexus 5, a watch, glasses? We can only speculate.
Right now, Google has confirmed that it will sell its Nexus 5 in Sprint, T-Mobile, Amazon, Best Buy and RadioShack stores.
source:
TheVerge