New Samsung ad focuses on BYOD
15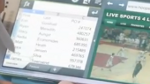 Much has been written about BYOD in the workplace.
Samsung's last ad focused on this
and now its brand new ad also concentrates on this trend and at the same time, takes on the
Apple iPhone 5
and BlackBerry. We find ourselves inside a software company four weeks out from dropping their latest game, "Unicorn Apocalypse" and they have announced a new BYOD policy (That means Bring Your Own Device for those Rip Van Winkles out there). So one developer asks another if this means he is going to give up his BlackBerry. Insulted at the question, the other developer says, "
You're not even working, you're watching basketball
." Yes, he is watching the game, but also closing deals with clients thanks to the
multi-windows feature
on his
Samsung GALAXY Note II
. The 'Berry owner lifts up his phone (BlackBerry Bold 9900?) and says, "
This is business
." If you're a smartphone fanatic, this is funny stuff!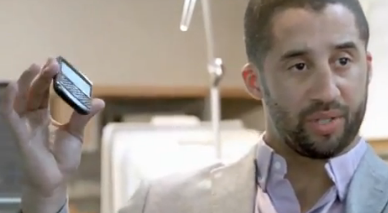 This is business, says the developer
One employee has a system. She uses a BlackBerry for work and an Apple iPhone for home and won't let a colleague get a word in about the
Samsung Galaxy S III
replacing both phones. When discussing how the unicorns should look in the game, one developer says he wants them to look like they do in real life, while another points out that real unicorns have rainbow blood. Hmm.
Samsung is pushing the
SAFE technology
which stands for Security and Feature Enhancements and makes the Korean manufacturer's high-end models acceptable for the workplace. Having said all this,
will BlackBerry Balance move the, uh, balance of power
back to the Berry in the office? This is the feature on BlackBerry 10 that offers a separate home page and apps for business. The feature prevents anything but BES enabled apps from being installed on the office side of the phone, meaning that a company's IT department still has control over your phone at work. At home, it is a different matter as you are allowed full access to BlackBerry App World.
Anyway, we digress. It's another great ad for Sammy, although not as funny as the
barista-era ads
. Check it out below, and expect to see more Samsung GALAXY Note II models in the office.
source:
Samsung
via
AndroidAuthority