NCIX offering free Bell Samsung Galaxy S III with three year contract; phone launches Wednesday
3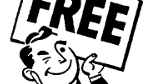 What could be better than purchasing a Samsung Galaxy S III? How about getting one for free. Up north in Canada, where three year contracts are the norm, NCIX is giving subscribers a Bell branded version of the sizzling hot handset gratis as long as you sign a three year contract
for a monthly plan costing $50 CAD or more
. Of course, there is a trade off for getting the device without reaching for your wallet, and the three year contract means missing out on the Samsung Galaxy S IV and V, assuming that the Korean manufacturer makes releasing new models an annual event like Apple does.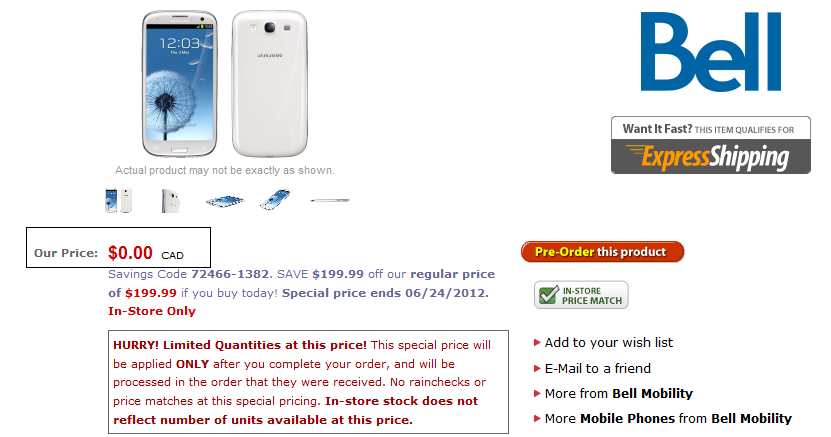 Get Bell's Samsung Galaxy S III free from NCIX
The Samsung Galaxy S III was originally expected to launch in Canada last Wednesday, but the incredible demand for the phone
forced a one week delay
. The word is that Bell has started receiving shipments of the phone and that Best Buy Canada,
which had halted the acceptance of pre-orders
a few days ago,
has resumed taking reservations
for the Samsung Galaxy S III. While other Canadian carriers are asking
$99.95
to $159.99 for the phone with a three-year pact, carefully weighing the available deals, we'd say getting the phone for free with the same three-year contract would be the better offer for the average consumer. For those living Stateside, this deal is the best enticement for slipping across the border since the 1960s.
We should add that the deal is available for in store purchases only, and that NCIX has a very limited quantity of phones.
source:
NCIX
via
Phandroid