Myriad's Alien Dalvik to allow running Android apps on MeeGo devices
5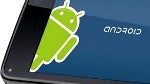 UPDATED
: It turns out that Myriad uses the Qt development framework as the backend for Alien Dalvik, thus potentially allowing for even tighter integration with the Nokia ecosystem, which is having Qt as development platform for both its Symbian and MeeGo devices.
Myriad AG is a software company, whose Java apps, browsers and such are found on some 2.2 billion phones worldwide. The company is a member of the Open Handset Alliance, so it has expertise with porting and creating for Android. What they've come up with now made us almost choke with our breakfast.
The software is called
Myriad Alien Dalvik
(Dalvik is Android's VM for Java), and allows for running Android apps on non-Android phones. It is probably way more complicated that it sounds, but Myriad claims the majority of apps run unmodified, and app store owners can simply repackage the existing .APK files, then they are good to go.
What we immediately imagined was that this might be the end of Nokia's mobile OS problems if they simply allow the Myriad Alien Dalvik on their handsets. Indeed, Myriad will be at the
MWC
, and showing off what Alien Dalvik can do, running Android applications on a Nokia N900 with MeeGo. Have a look at the video demo below:
We can't wait, since we've always thought that the mobile OS war is a bit overblown - after all, they all run on the same hardware, so what's the issue with creating some kind of an emulator to run more than one on your device. The issue is that closed ecosystems are real cash cows, and we can't imagine neither Apple, nor Blackberry allowing this in the foreseeable future. Well,
RIM has such plans
, but not because they want it, but because they might have to, in order to stay competitive. They also
plan to port
their most popular services to devices different than Blackberry, too.
Android, on the other hand, doesn't have these problems. Google wants it on as many devices as possible, and that's what it will get with Myriad Alien Dalvik and the like. If this software is a harbinger of things to come, we'd say that Android will definitely have a shot at cornering the largest chunk of the market.
source:
Myriad