Motorola found guilty of infringing on MMS patent owned by "patent troll"
25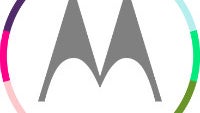 On Wednesday, a jury in Delaware found Motorola guilty of infringing on a patent related to the MMS technology used for multimedia texting on mobile devices. The patent is owned by Intellectual Ventures, a company known for its holdings of intellectual property. This was the second time that the two companies squared off in court. The first time, a mistrial was declared when a jury could not reach a verdict on a case heard back in February 2014.
In addition to finding Motorola guilty of infringing on the MMS patent, the jury cleared the company of illegally using a patent related to wireless bandwidth. Motorola and Intellectual Ventures will also be facing each other in court again starting today. That case involves the alleged infringement by Motorola on another tech patent owned by Intellectual Ventures. The "patent troll" owns more than 70,000 patents and applications and had used licensing as a way to monetize the portfolio. Now, the company is said to be more focused on protecting its patents in court.
"We are encouraged by today's verdict. As we look ahead to the next trial, we remain committed to defending inventor rights and protecting the interests of our investors and customers."-Melissa Finocchio, chief litigation counsel, Intellectual Ventures
Motorola was originally sued by Intellectual Ventures in 2011
and again in 2013
. The patent holding company claimed at the time that several Motorola mobile devices were using its technology without permission.
source: Reuters