Motorola sued again by "patent troll"
27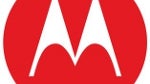 Intellectual Ventures, a company referred to as a "
patent troll
" by Google, is heading back to court to square off once again with Motorola Mobility. On Wednesday, the company filed suit in U.S. District Court for the Southern District of Florida claiming that Google's wholly owned Motorola Mobility subsidiary had infringed on seven of its patents. Back in 2011, in a Delaware lawsuit, the company claimed that Motorola Mobility had infringed on six of its patents. Two of the seven patents included in yesterday's suit had been owned by Nokia as recently as 2011.
While Google sees the IP portfolio holder as a nemesis, Intellectual Ventures sees itself as the builder of a
new marketplace
for inventions. It added that taking Motorola Mobility to court was not its intention and that it is instigating the latest suit as a last resort. The legal battle covers patents for features like multimedia messaging to file transfer technology.
"These infringements complaints are a necessary step in protecting our patent rights and fulfilling our commitments to our investors, inventors and licensees"
-Intellectual Ventures
"
We're fighting to stop patent trolls' use of low-quality patents to extort money from companies that actually innovate and make real things. We support bipartisan efforts by the White House and Congress to end these kinds of abuses
"-Google
In order to avoid any problems, back in 2010
HTC and Samsung entered into patent licensing agreements agreements separately with Intellectual Ventures
. The agreements cover the use of IV's patents for the production of Android flavored phones.
source:
AllThingsD