Motorola discontinues the second-generation Moto 360 and Moto 360 Sport?
7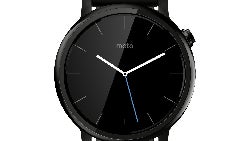 Last month,
Google removed the second generation Moto 360 smartwatch from its online store
. At the time, there was speculation that Motorola was ready to shut down the whole smartwatch division. While that may or may not happen, we can tell you that it appears that the company has discontinued the second-generation Moto 360 and the Moto 360 Sport. While the watches do appear on the Motorola website, there is no pricing information or links to purchase the two timepieces. In some regions, the watches have reportedly disappeared from the Motorola website.
The decision by Motorola to discontinue its smartwatch models comes as Google is about to start rolling out Android Wear 2.0. Yesterday,
the LG Watch Style and the LG Watch Sport were unveiled
, along with
Verizon's Wear24 smartwatch
. All three models come out of the box with the new build of Android Wear installed. In addition, both the Watch Sport and the Wear24 offer LTE connectivity allowing the two to make and take phone calls without having to pair with a smartphone.
Last June, word leaked that
the original Moto 360 would not be receiving the new Android Wear build
. Even though it seems as though the second-gen model and the Moto 360 Sport are no longer being sold, both wearables will be updated to Android 2.0.
source: Motorola (
1
), (
2
) via
Motorola-Fans